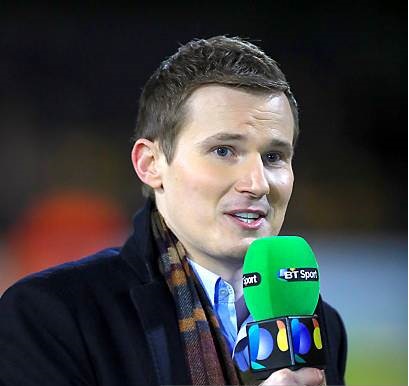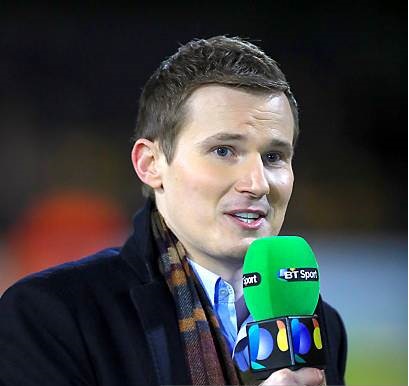 Following the infamous episode of BT Sport in which notorious pundit Chris Sutton managed to interrogate Rangers manager Pedro Caixinha several times and without moderation from anyone on the panel, including the disappointingly quiet Ally McCoist, it was noticeable how much the climate changed last night.
Following the former Celtic striker once again laying into the Portuguese for being a 'soor ploom' from the dugout (it later emerged the ex-Nacional boss has the flu) and not being active enough in response to his team, we have to praise host Darrell Currie for holding the notoriously mouthy ex-England forward to account infinitely more vigorously than we have yet seen.

The ignominious one was once again trashing Caixinha, stating how things were clearly 'wrong' and how his demeanour on the bench was evidence of this, when Currie, evidently either instructed by his bosses or personally having had enough of Sutton gaining a free ride, questioned him as feverishly on his opinion as Sutton himself had on Pedro all those weeks ago.
Currie refused to back down, asking him how differently Pedro should have been, and how Sutton could justify his opinion, while at one point saying Sutton's name very slowly and deliberately.
And being interrogated himself actually had Sutton on the ropes – he could not fathom a decent retort and at one point was reduced to extremely unconvincing one word replies, while looking decidedly shaken and riled.
We have to applaud Currie for being the first person on any show Sutton has actually been on to genuinely take the questioning to the man, rather than letting him off the hook – while it was hardly quite trial by TV, it made a refreshing change to see the ex-Blackburn striker on the back foot for once.
He needs to be held to account more like this, and when pushed, it is evident his opinion is not based on a lot of rational thought.
This may be seen by many as a 'non-story' but we complain often enough about how his scurrilous tabloid views go unchallenged – well this trend may have been bucked last night.
We expect more instances of this in the future.