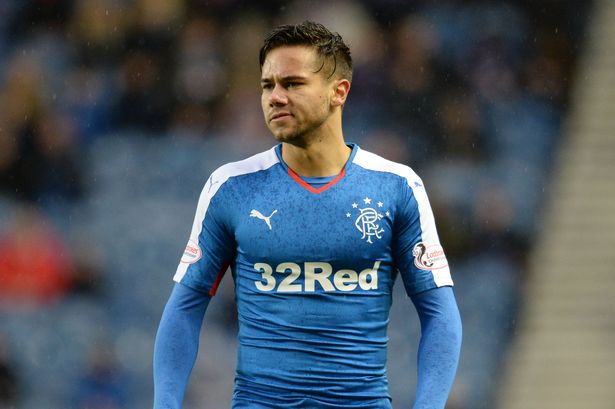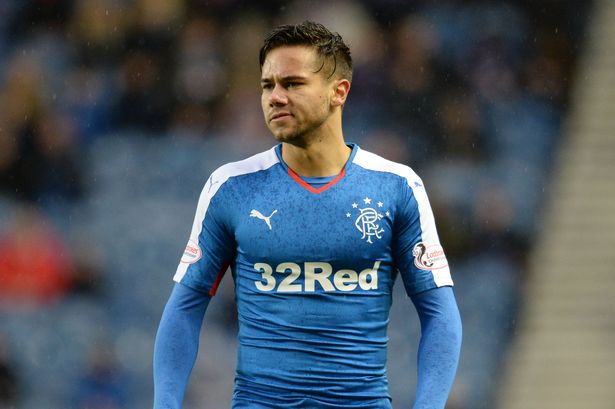 With Rangers' manager Pedro Caixinha confirming he is ready to shed the team of a great deal of dead wood, Ibrox Noise takes you through the highest-profile casualties who look likely to be pointed towards the exit door to make way for potential new blood coming in.

Andy Halliday:
Pretty self-explanatory this one; barely played a role since the Portuguese came in, and most fans no longer have the love for him that they once did for one of their own. Is not good enough to take Rangers forward, but he lived the dream that .000001% of Bears get to do so he can move on with his head held high whatever you think of his displays.
Rob Kiernan:
Has had a dreadful time of it in the SPL, with his complete lack of ability exposed and his unsuitability for this level laid bare for all to see. Pretty mediocre at best in the Championship, he has been utterly out his depth in the SPL and he is extraordinarily unlikely to still be at Ibrox come next season.
Philippe Senderos:
For whatever reason his CV did not translate to performances on the pitch, and for Warburton, Murty then Caixinha to not have interest in using him bodes ill for any chance he has of remaining in Govan. Certain to leave.
Michael O'Halloran:
A waste of £500k, he may have shown glimpses of quality occasionally but the unders episode did little to endear him to his new manager and Rangers will want to get as much of their investment back as they can.
Joe Garner:
The symbol of all that was wrong with Warburton's signing policy, Garner saw Rangers waste nearly £2M on a player who lacked everything it takes to make it as a footballer. Preston North End (sorry guys, all due respect) is and was his level.
Joe Dodoo:
Honest kid and has not been treated terribly well by any of his managers but whatever you think of the right or wrongs of this, it is hard to see Pedro wanting to retain his services. Unless he has big plans for him next season. Unlikely.

Harry Forrester:
Simply absent in 2017, Forrester is frozen out and has no way back in. He will surely be cut loose.

Lee Hodson:
Ped has shown, again, no interest in Hodson beyond a bench player – sure, he has been ill recently but Tavernier seems to remain the top choice at RB. For now. It is unlikely Hodson will remain at Ibrox and there have been rumours of a bid for him. Rangers would absolutely take the cash.
Josh Windass:
Just has not done it at Ibrox. Be it injury or form, this kid lost all impetus early on and has barely featured. Strangely been a regular sub on under Ped for Hyndman, but in all likelihood if a buyer can be found he will surely be headed out.
None of these are 100% guaranteed, but the likelihood is few of them will survive. Rangers need a serious rebuilding job this summer.
NB: For those screaming MARTYN WAGHORN, the lad seems to start a lot of matches under Pedro and it is far from certain he will be gone this summer. But we shall see.