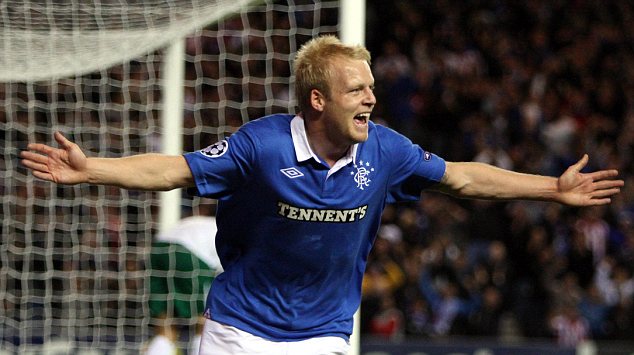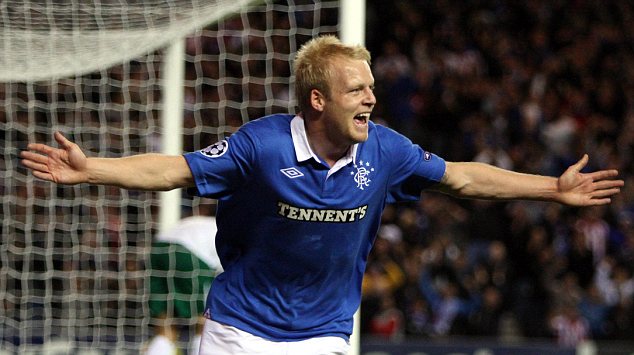 On the 24th of June 2012 Steven Naismith placed himself in absolute ignominy, a stain on the history of Rangers. During Rangers' darkest hour of modern times (perspective, we have lost dozens through Ibrox Disasters) he called a press conference alongside Steven Whittaker and confirmed Rangers were dead to him and he refused to put his future in 'Sevco'.
It was a truly ugly period in concert with a very hard time for all Rangers fans to stomach, seeing arguably our best player turn his back on us and walk away for nothing, while suggesting the Club was no more.

Of course, Whittaker was sat alongside him, and was complicit to all this, but Naismith somehow seemed to lead the desertion, perpetuating negative ideas and breaking fans' hearts in a way his colleague just was not.
As we know, that was five years ago. Times change. It is a great healer, after all, and we also know off the pitch Naismith is a genuinely good guy, with his charitable work and personal philanthropy making him one of the better sorts in football.
But his decisions back then were truly pitiful and poorly thought out – he was far from alone, but he was the highest profile and stuck the knife in most painfully of all.
So here we come to the present day, where, having been freed by Norwich, there is a surprising groundswell of opinion alluding to the desire for Rangers to re-sign him. Fans, desperate to have actual footballers replace the likes of Joe Garner, Michael O'Halloran and Martyn Waghorn, are looking at Naismith as a potentially lucrative Bosman this summer, with the 30-year old already having confirmed he is open to a return:
"Our times at Rangers are probably the best in our careers. We were a successful team and had some great memories and being a Rangers fan he would have enjoyed it and want to relive them. I don't know what will happen in the coming year never mind the future. At the moment I love playing for Everton. Since I've been there it's been a great adventure, from being a substitute and not having an impact to playing in most of the big games and having an impact. I love it at the moment but you never know things can change so quickly in football. I'd never rule anything out to be honest."
Two, maybe three years ago this notion was an absolute taboo, a no-go, but with the disastrous quality of the current squad, needs must as the devil drives and fans are opening up to the idea of Naismith rejoining in an event previously unthinkable.
Of course there are plenty who remain completely opposed to it, with the memories remaining fresh and the grudges sharp. Who could blame them. But sometimes when the climate is right, anything is possible, and Steven Naismith, if Pedro Caixinha is in fact interested in a EPL and Scotland quality striker joining up, could well make his way back to Govan.
Who'd a thought it?!