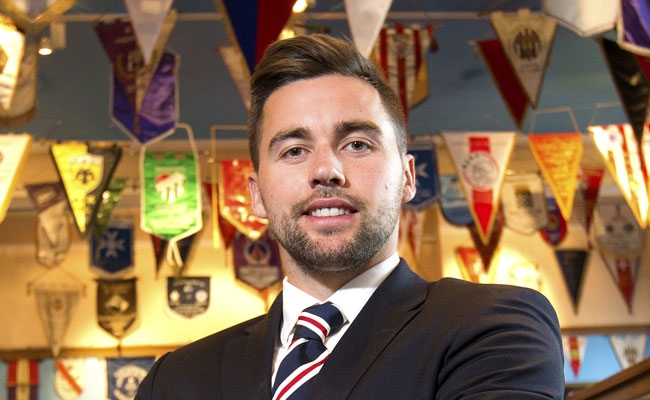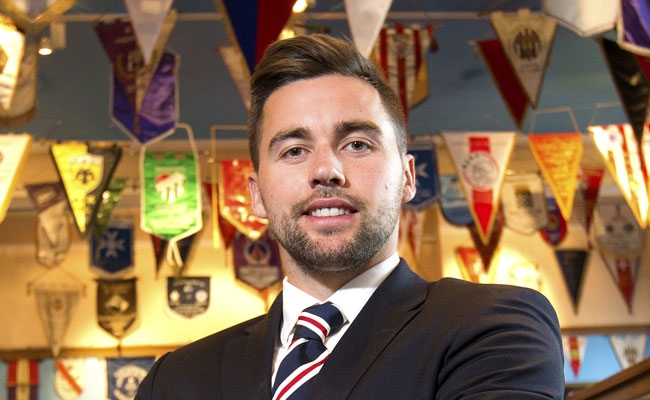 It is often the case when Rangers players leave Ibrox, they either speak fondly of their old stomping ground in Govan or simply show respect to Scotland's biggest club and appreciate their once being employed there.
The recent likes of Vladimir Weiss, Andy Little, and even Carlos Bocanegra & Steven Davis have either been huge fans of the Club since they left or shown respect to it and our fans, despite the manner, in certain cases, of their exits.
However, in recent days another ex-player has made headlines for his comments post-departure of Govan, but instead of showing an iota of courtesy, class or respect for the Club, has gone the other way and endeavoured to (intentionally or unintentionally) denigrate it and its value.

I am of course referring to Darren McGregor. It is true to say the Loaf did not give him a chance, albeit it must be remembered how poor he was for Rangers in the playoffs of 2015, but nevertheless let us have a look at what Rangers' ex-centre back had to say about things since he left:
"People ask me what it means to be a Hibs supporter doing this and it's really hard to sum up in a couple of lines. I pinch myself every day that I'm in this situation. Leaving Rangers to come here was a great achievement. Winning the Scottish Cup was massive. To play for the club that I've supported and get promoted… I'm on cloud nine. I've such a hunger and a desire to do well for the club and the fans because it's not just me. My family and my friends are all the same."
If you think you might have heard this before from him, you would be correct:
"Coming in I was really just expecting to be a bit part player at Rangers because I knew it would be tough because of the calibre of player here. I just kept myself to myself and worked hard as I've always done. I've been lucky that both gaffers have taken a shine to me and they've played me in various positions and I've always tried my best. It's been great and looking at it just now I'm 50 games in so I need to pinch myself sometimes that I'm at a club like this and I'm playing consistently." – Darren McGregor 2015
If I am to be generous to the stopper's recent verbal faux pas, 'leaving Rangers to come here was a great achievement' could have been suggested because no one else actually wanted him, and he knew it, but that might be petty on my part.
The issue here really is not that McGregor has insulted Rangers – maybe he has, maybe he has not. The issue here really is that Rangers saved his career yet he has ignored it. Darren McGregor was a nobody going nowhere – his entire (brief) time in football had been plagued by injury and he himself said two years ago:
"I'm privileged and thankful to be walking into Murray Park every day. It was only five years ago I was folding jeans in a clothes store and playing part-time football at Cowdenbeath and then I was given the chance at St Mirren."
Add a couple of cruciate injuries and the guy was as busted a flush as they come. But then Rangers, not St Mirren, took a chance on him and quite simply resurrected his career.
Now he says:
"It goes without saying this has been the best two years of my career. As a boy you grow up playing in the back garden with friends, using jumpers for goalposts with ambitions of playing at whatever level. To play for the club I've always supported, after the road I've had to take… I'm so thankful every time I'm out on the pitch."
When he says 'road I've had to take' is he including the year at Ibrox he himself lauded so lovingly previously?
I am in no way resenting a footballer for making it to the Club he supports. He is right to cherish that, even if it is that lot from Edinburgh. My issue is his complete lack of grace and respect to Rangers who gave him a chance when absolutely no one else would. The zenith of the boy's career up till then was a mediocre four years in Paisley before Ally McCoist brought him to Ibrox.
This entry may sound like it is caked in bitterness – it really is not. I would take Danny Wilson, David Bates and Clint Hill any day over McGregor and I am on record as never joining in the fawning over him when he plied his trade at Ibrox. So I do not mind that he left at all. My concern is his utterly appalling choice of words and sentiment in his recent quotes where he ignored (maybe belittled?) the Club that actually gave him a credible career.
Do I expect him to wax lyrical about us? No. But a simple touch of gratitude to McCoist and Rangers for giving him a lease of life would have been a classy touch.
But then, not everyone has class, right?