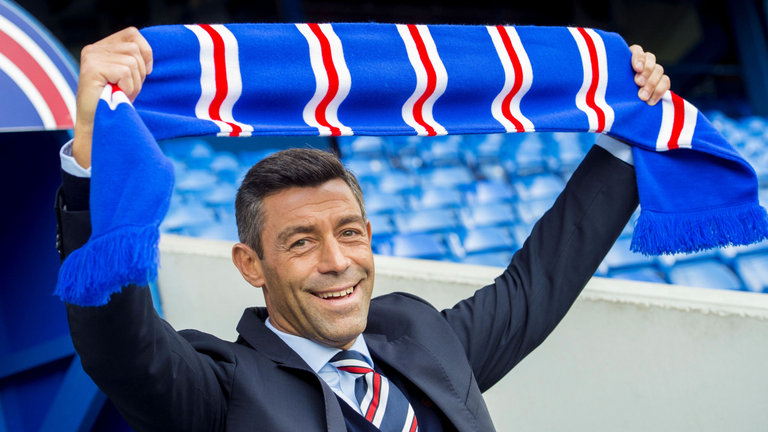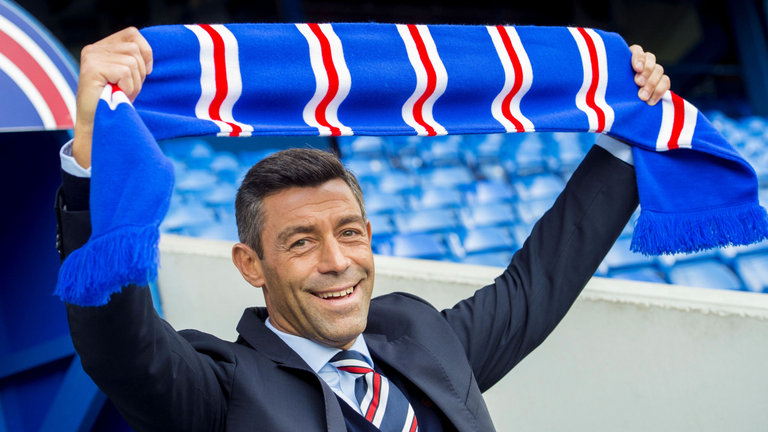 Progress. It is the name of the game when it comes to life these days. How much better than the last one is the new one, whatever the 'one' is. When a consumer buys a new iPhone, is it better than the last one? Is their new computer faster than their old one? Is their new car WIFI enabled?
In football circles it is no different, and one of the best barometers of progress is by comparing how a team performs in the same circumstances in the same environment against the same team they failed against the last time out.

And to that end, Rangers fans could not have a better way to judge new Rangers manager Pedro Caixinha than by focusing on Saturday's hosting of Hamilton. The last time Rangers played Martin Canning's side at home in the league was the opening day of this season; and that performance and result set the tone for how life would pan out in Scotland's top tier under Rangers' ex-boss. On his debut in the SPL, he failed, miserably, as Scotland's worst top-flight side (give or take with Inverness) gleaned a point in Govan.
On Pedro Caixinha's debut in the SPL, he faces the same opponent, with mostly the same squad, at the same ground, in front of the same expectant fans, in the same tournament, with the same exact ramifications of the result.
It is the perfect litmus test for our new manager to begin life in Britain, and the best way for Rangers fans to see, even at this early stage, what we may be able to expect from our new gaffer.
When Walter Smith returned in 2007, his debut was a 5-0 tonking of Dundee Utd at Ibrox. That set the tone for his dominance over those following years. Naturally we do not expect similar dominance this time round (would be nice though!), but more often than not, how a regime starts is pretty much how it continues. Very rarely will a bad start by a Rangers manager be turned round to be a success.
So while the support for Ped the Ted is 100% pure and true, and we wish him the very best, we also need, and deserve, to see progress and fairly quickly at that – or, as it turns out, a definite continuation of the last three displays and results. This is not to demand a 5-0 thrashing (even if Murty managed it) on Saturday, but to see genuinely effective football again at Ibrox, with the dominance Caixinha preached during his media displays recently on show at the Hallowed Turf.
A new formation, possibly new personnel selections – all against the same side our last incumbent failed against. Whatever he selects must show the right direction.
Do not mistake this article as 'getting on his back before he even takes the dugout' – far from it, we need to give him support and he will get that, as he is. But this is Rangers, and he knows he needs to deliver – and we hope he does, achingly so.
Caixinha himself said, rather than his predecessor's garbage about being 'competitive', that Rangers are about winning – the man has put pressure on himself with this assertion, and in all honesty he is right. Rangers fans wanting to give him time are Rangers fans who have different values to the ones I have – while I do not expect the league, I expect a serious fight for second place, and a damn good shot at the Cup – both of which Caixinha has stated are his goals.
The last manager (and PLG for that matter) showed how time will not work at Ibrox – that if you do not hit the ground running in the top flight you probably never will.
We hope Pedro's trainers burn up the concrete come Saturday.