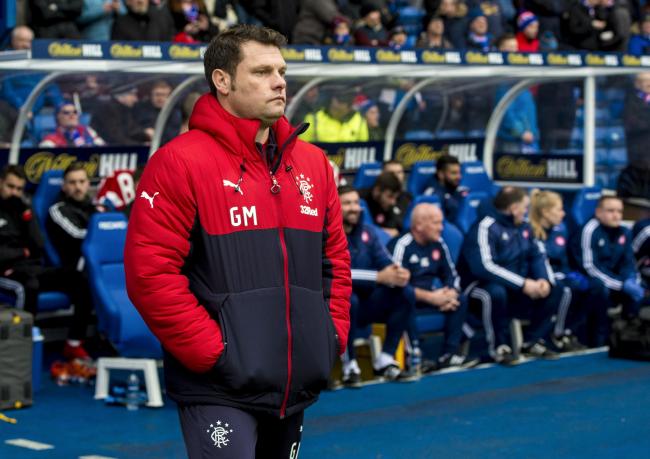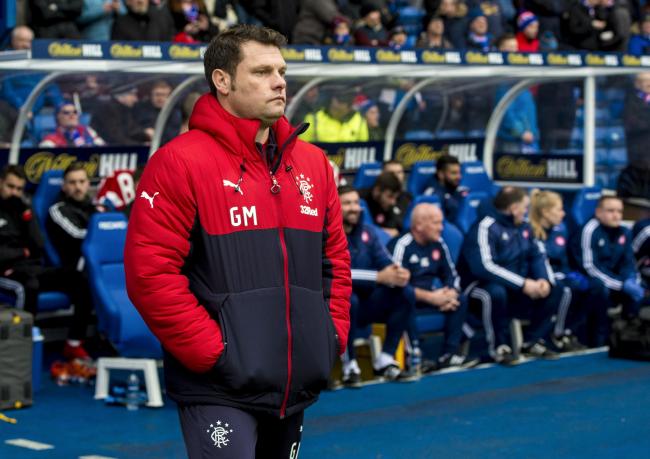 Article by: Richard Fillingham
The first thing I have to say is I was wrong about what I said about Graeme Murty. In the first few games after he was unwittingly coerced into taking over the first team duties of the famous Glasgow Rangers, I was very unhappy with the decision. He was and looked out of his depth and I really did worry about the consequences of using such an inexperienced manager to try and dig us out of a massive hole.
He started with an uninspiring win against Morton at Ibrox in the Scottish Cup and I remained downright annoyed with the gamble of his appointment. We were already behind Aberdeen in the league and with Hearts looking threatening for a third place finish, I didn't think it was a gamble worth taking – a suicidal decision and all down to lack of money, I thought.

I was very worried that we could lose both away games to Inverness and Dundee, which I even predicted with the unproven and uninspiring Murty in charge of this poor excuse of a Rangers team. I truly thought that the team required a major shake-up and the proverbial kick up the backside if we weren't going to throw our chances of European football next season away because of a skint board's diabolical decision to appoint Murty as the caretaker manager.
My thoughts were yet another mistake coming right on the back of the abysmal Warburton, Weir and McParland resigning because they all thought they were getting the Nottingham Forest jobs.
I wanted Alex McLeish (caretaker manager) and Barry Ferguson (as Rangers assistant manager) to take over to ensure we would end the season in the top three.
Since the Dundee defeat, Murty has had time to work longer with the first team players and whip them into shape and also to get to know them better. This has certainly helped him improve our team's results and performances. An exciting 3 – 2 win at Ibrox against a decent St Johnstone side was followed up with a 6 – 0 trouncing of Hamilton.
Now I have to say it's hats off to Graeme Murty who got his team and tactics bang on compared to Warburton who got both of them spectacularly wrong at Celtic Park the last time.
Most of the squad are not a good enough foundation for Rangers to build on and it will require a minimum of three, four or preferably more players of a much higher standard throughout the team, to be a substantially better outfit for next season's challenge, but the present group have showed welcome grit under their temporary coach.
I sincerely hope that the board's next huge gamble pays off with signing Portugal's Pedro Caixinha who is not most of the fans' first choice manager. Murty rose to the challenge, let's see if Pedro can go one better. He was asked why he thought Rangers were the biggest team in Scotland and said:
"I think I give you two numbers: 144 years old and 54 league titles. That is more than enough."
Pedro has signed a three-year contract at Ibrox and he says he will have no problems adapting to Scotland.
"I am already adapted to it. I'm a world citizen," he said.
In my humble opinion, I would like to see a minimum of two talented Portuguese players who could add some real ability on the ball over what we already have at our disposal. It is usually the final ball that lets us down too often when playing against defensive playing sides at Ibrox.
I would also like to see Rangers playing a more astute tactical game in away games. For example, at Celtic Park, Pittodrie and Tynecastle in particular – we should put a slightly more defensive accent into our side and a more tenacious, harder to beat style of team on the park. The home team always seems to get stuck into us, especially in the first 30 minutes, to try and put us off our stride. Let's not kid ourselves, the referees are usually far too influenced in their decisions when bullied into making dodgy free kicks and not giving Rangers penalties, by the pressure of the home fans who do all these things intentionally.
Murty showed all Rangers fans on Sunday what can be done with placing the right players in their proper positions and having a good solid plan A to follow and to fulfil getting your tactics right. With a good bench at your disposal, you can change the game dramatically to a plan B if needed by using your subs to replace the poorer performing players or whatever has to be done to achieve the best possible results.
Here's hoping Ped the Ted took that all on board and can build from it.