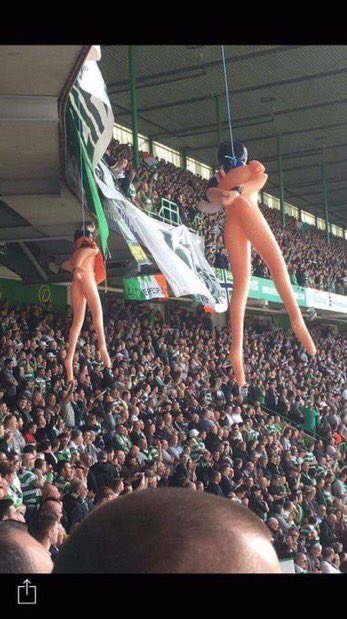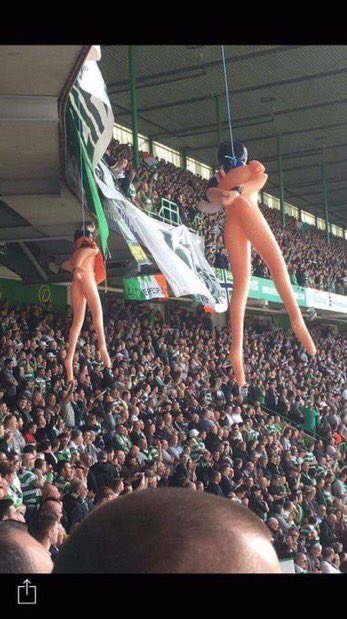 While the press is filled with the poor conduct of a number of Rangers fans who disgraced themselves and the club by destroying the toilets at Parkhead, less prominent is the morally debasing sight of what home fans were up to 'in the spirit of football' yesterday.
As you will see from the photos, the banter went a little beyond the normal bounds of acceptability and into the realm of genuine bad taste.

One step shy of mocking the Ibrox Disaster, the self-proclaimed Greatest Fans in the World thought a good laugh would be effigies mocking suicide, draped in blue.
Suicide and death are never laughing matters, but while the media is filled up with negatives about Rangers fans and this toilet incident, few dare to discuss what those jovial fans in Glasgow's East End did.
In fact, this site is probably one of the few quite prepared to point out how beyond the pale this was. Rangers fans can handle the zombies nonsense, the 'you're not Rangers any more' jibes, but when you start to mock suicide in some sort of borderline BDSM context in order to have a jab at your rivals, that goes too far.