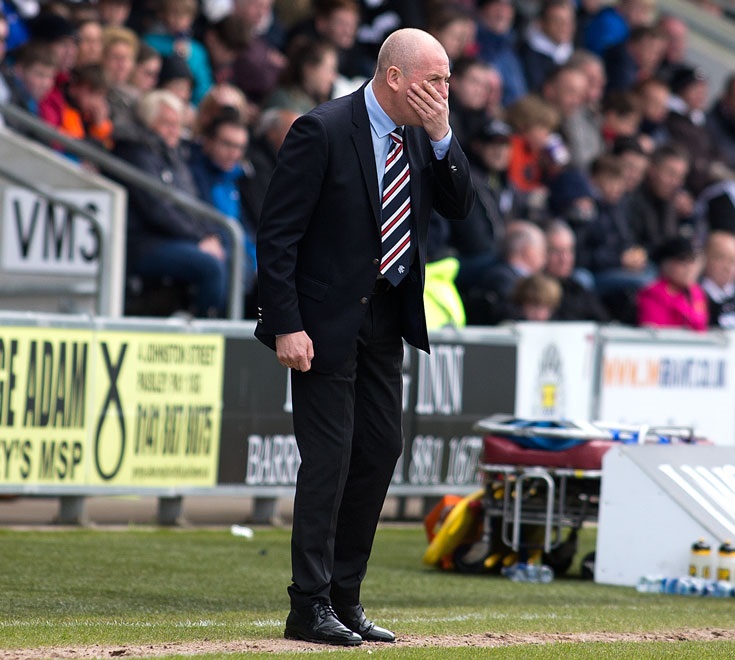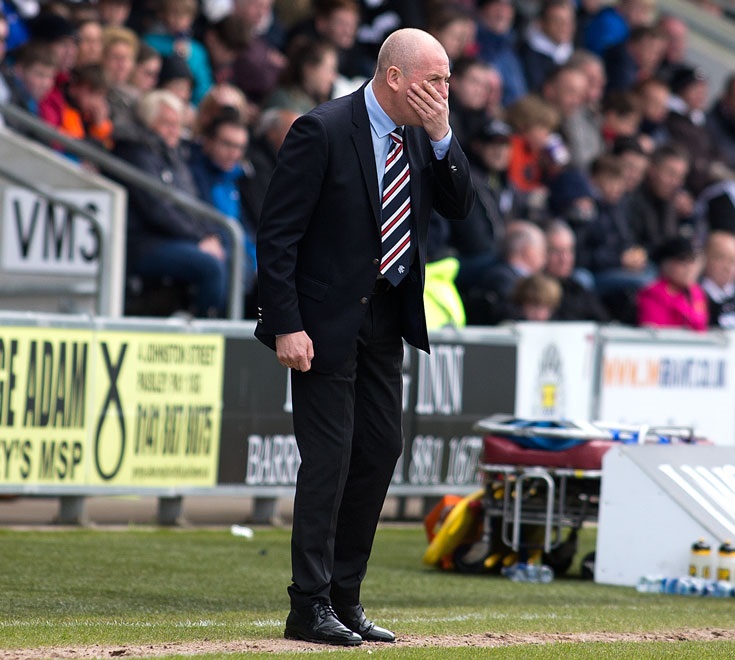 Warburton has some thinking to do.
Scottish Cup Final result notwithstanding, Rangers desperately need new blood in the team.
This season's squad has arguably achieved beyond its weight and clearly exceeded expectations, as admitted by manager Mark Warburton; but to ensure we keep progression at a steady rate, improvements in some key areas remain absolutely vital in order to launch a credible assault on the Premiership next season.
Let us take a look at the areas which simply ache for supplements:

Central defence;
This really is the obvious one. While Rangers' backline has by no means been a sieve, it has been exposed with ease more than it should, and has looked cumbersome and off the pace on numerous occasions. The St Johnstone result highlighted its vulnerability, and while the squad recovered from that result to record stunning victories against Dundee and Celtic, the question of the central duo has been of some considerable contention. No pairing has really impressed, and while there was a brief period of shut outs or low goal shippings some months back, it has never been sustained. Warburton has admitted he needs four decent options at the back for next season, but it remains to be seen how many of them will be the existing trio of Dominic Ball, Danny Wilson, and Rob Kiernan.
Defensive midfield;
Rangers went through an entire season without one single recognised DM – Andy Halliday deputised there for the majority, while Dom Ball made a few appearances as well in that slot, but such vague implementation will not cut it next term as Warburton only too well knows. He does have the incoming Matt Crooks as (previously) presumed first-choice DM, but he puzzlingly confessed in a recent press conference that DM is a priority position and he was still looking for someone. Either he forgot he had Crooks, or he does not see him as the solution. Whatever the outcome is remains to be seen.

Striker;
Another slot Rangers are definitely not blessed in. Nicky Clark simply does not cut it, and Martyn Waghorn is more of a powerhouse forward than a pure goal getter, despite his impressive tally. The only real quality up front as pure number 9 is Kenny Miller, who is not getting any younger. His manager knows this, and presumably is on the hunt for at least one more finisher to add to the squad.
In terms of full backs, Rangers are surely happy enough for now with Tavernier and Wallace, and central midfield sees options aplenty for sure, as do the wings and attacking midfield. It is quite conceivable that more armaments will be sought for these positions in light of the upgrade to the SPL, but they are definitely not as high priorities as the categories highlighted.