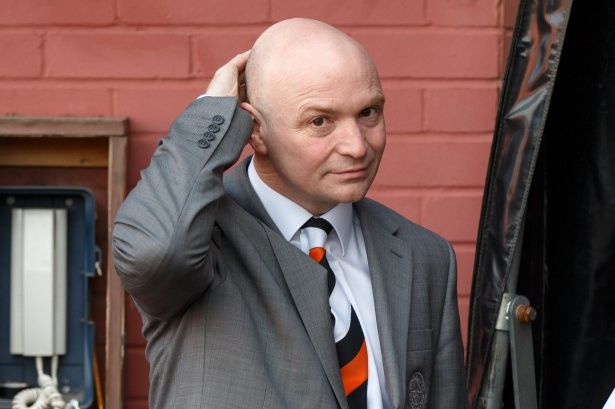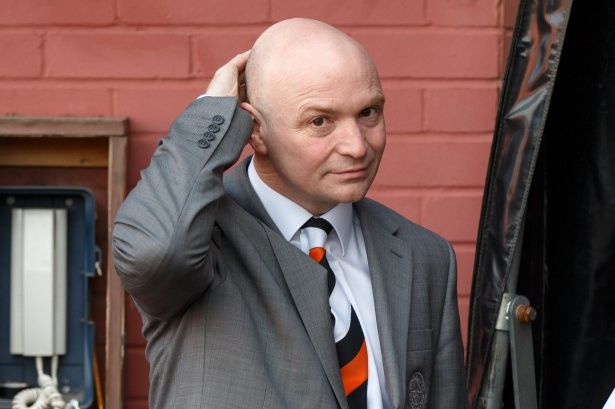 By Richard Fillingham
Dundee United Chairman Stephen Thompson has got his comeuppance at last, which he and his club, and fans, so richly deserve. There was nobody more vociferous in their victimization of Rangers financial plight than Dundee United and their extremely Rangers-hating Chairman and fans.
It would be fair to say that NO Rangers fans knew of the hatred they showed towards us in our time of need in 2012. It was such a shock to discover that we were so despised by other clubs and fans throughout Scotland. We had absolutely no idea where the animosity had come from or where it had all started.
Under no circumstances would Dundee United sell David Goodwillie to Rangers in 2011, as they would not sell their top players to the opposition (fair enough and I truly did understand the principle behind that decision). The same attitude did not apply to Celtic over the last 4 years. What made Stephen Thompson HATE us so much? What exactly did Rangers do so wrong to Dundee United over the years, apart from beating them almost every time we played them? Jealousy is a terrible thing.
There is a strong case for feeling that Celtic fans went out of their way to wind up other teams' fans to try and convince them to condemn our team to extinction (which failed, of course).
The Celtic opinion was based on us winning world record Leagues and Cups, by paying our players more than they could afford to pay their team. This happens in all the leagues in the world, but the Celtic fans don't seem to understand that.
For some examples, as recently as only 2015, Nadir Ciftci, the very successful 24 year-old Turkish centre forward of Dundee United was sold for £1.5m to Celtic after a few weeks of negotiations. He played in most of Celtic's games at the start of season 2015-16, and played in 22 games before going out on loan, as a failure, to the Turkish side, Eskisehirspo. He played in their last 7 games of the season and scored 3 goals.
Midfielder Stuart Armstrong and winger Gary Mackay-Steven also joined Celtic from Dundee United on transfer deadline day. Celtic paid United £250,000 to take 24-year old winger Mackay-Steven now, rather than wait until the summer. Celtic also paid £1.6m to secure the signing of Stuart Armstrong; so much for not selling their top players to their opponents.
I cannot think of anybody who deserves more bad luck than the bolshie, self -opinionated Stephen Thompson with his outspoken and very bias remarks that helped to push Rangers down to the third division in Scotland, where ironically, we made a lot of good friends. The fans in the Scottish third division and board members made us feel extremely welcome to their grounds, as we brought a huge travelling support to help them financially for the next few years.
It was a pleasure to go to all the away games and to be treated with open arms everywhere by the opposing fans and to the intelligence of the police to realize there would be no trouble in this very friendly environment, what a change – what a nice surprise! It was a pleasure to put money into the other clubs' bank books.
And now it appears that has near-killed Utd. Good riddance!