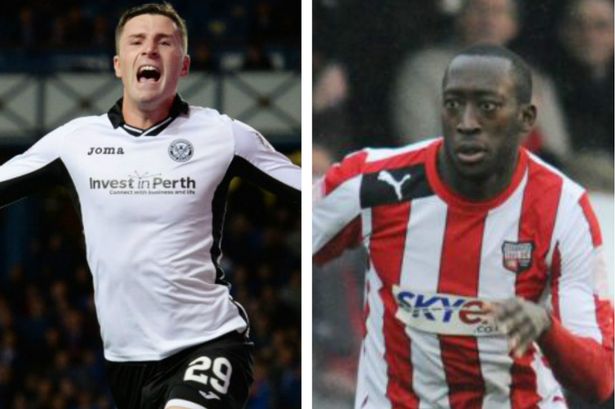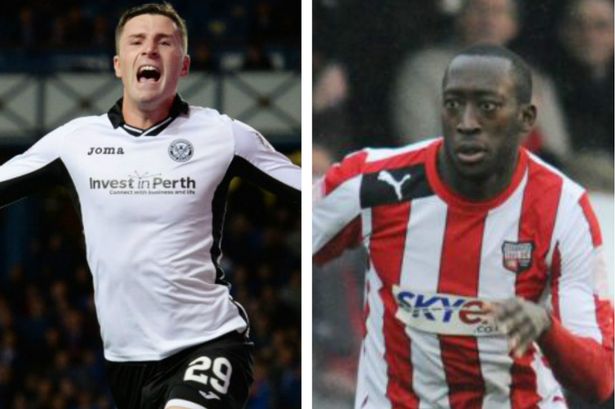 Numerous Scottish (and indeed British) media outlets last week had St Johnstone forward Michael O'Halloran and Brentford's defensive anchor Toumani Diagouraga as 'done deals' in lieu of a move to Ibrox.
Several national publications 'confirmed' the moves, for a roughly combined total of around £1M, and even as recently as yesterday a huge tabloid stated the deal for O'Halloran would be complete by the end of play.
Add to that Talksport's Ian Abrahams, or "The Moose" as he is better known, stating he 'understood' Diagouraga would be a Rangers player over the weekend.

Well here we are on Wednesday and absolutely none of this has happened; indeed, the word from St Johnstone's chairman bodes far from well over the prospects of it:
"At the moment he's a St Johnstone player, he trained today (Tuesday) and he's preparing for Saturday for the game against Celtic. At the end of the day we've not actively put Michael on the market, we've always said he's not for sale. If any offers come in we'll consider it and if it's not at a level that's acceptable to us then we won't accept it. We'd like to keep him but that really depends on if we get further bids."
Miles off the 'done deal' many have claimed.
So, what is the hold up (re: Diagouraga too)? Well, and this is obviously conjecture (not unlike what the tabloids have thrown up), but Rangers' manager Mark Warburton has always preached value. That a player has to add value, and that the sum paid out for him has to be worth what he can bring into the team that it does not have already.
The initial bids for both players were around £200,000 each. Vaguely the ballpark amount paid for Rob Kiernan, James Tavernier and Martyn Waghorn. Tav and Waggy have repaid that and then some; to say they have delivered value for the Blue Pound is an understatement without comparison. Kiernan has not quite been Sir Davie of Weir but he has nevertheless been value for his fee.
This is Warburton's borderline Raison D'être – to pay at a level suiting Rangers' finances and what the player can bring.
There is no denying £1M does not suit Rangers' finances, nor would either player give Rangers what they do not already have. Diagouraga, at a pinch, would, but given the side's recent astounding form, anyone coming in now is to supplement an on-fire squad, rather than filling in critical gaps.
Managers sign players they need, and Warbs goes further by paying only what is deemed suitable – is it possible he simply cannot justify spending £500,000 each on these guys when he secured his summer business for barely £100K more than that in total?
O'Halloran, fine forward though he is, would not add anything Rangers do not already have. There are a glut of goals in this team, there is forward play and attacking nous coming out every orifice – for £200,000 Hal would have been value, but one suspects Warbs does not believe spending more is wise.
Diagouraga's unprofessionalism during his most recent (final?) display for Brentford (at home to Burnley) was stark – he stood out like a sore thumb for how much he did not appear to want to be there, and if he can do that there, could he do it at Ibrox?
Plus while Rangers badly need a defensive midfielder (and Diagouraga in the mood is a decent one), they are also doing just fine without one, and it makes little business sense to spend over the odds.
These sagas have rumbled on excessively. Mark Warburton will not be held to ransom on prices. Both players would be nice to have, and if we do get them, it will surely be on our terms and no one else's. Both would enhance the team, of course, but time will tell if the Magic Hat wants the players enough to break his own rules about value.
Whatever he does, we trust him entirely.