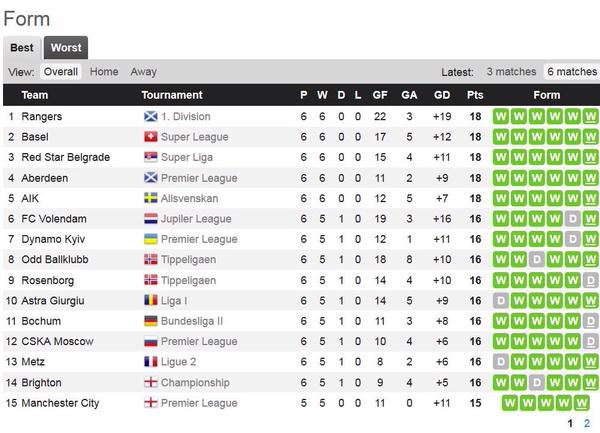 Absolutely staggering. That is the only way to summarise Rangers' form this season. To say Mark Warburton has had an impact is the understatement of the year. The quality of play on display at Ibrox (and away) since the former Brentford manager took charge has bordered on frightening. Comparisons have been made with Hearts' rampage last season, but Rangers have already surpassed the Gorgie Mens' form and then some.
There is, however, no need to just take my word for it. Let us have a full-blooded look at the statistics to back up the quite stunning form on the pitch:

Matches: 10
Wins: 10
Goals: 38
Conceded: 5
Shots: 179
On target: 83
Highest possession: 73%
Lowest: 53%
Average: 65%
Headed goals: 0
As an aside:
Highest attendance: 49,220
Average attendance: 46,829
To describe these statistics (on top of the glorious football itself) as impressive does not do them justice; they show exactly why, on raw form, Rangers are literally the best team in the world. Of course, no one claims James Tavernier is a better RB than Dani Alves, but the pure facts remain.
No team has a better record this season than Rangers: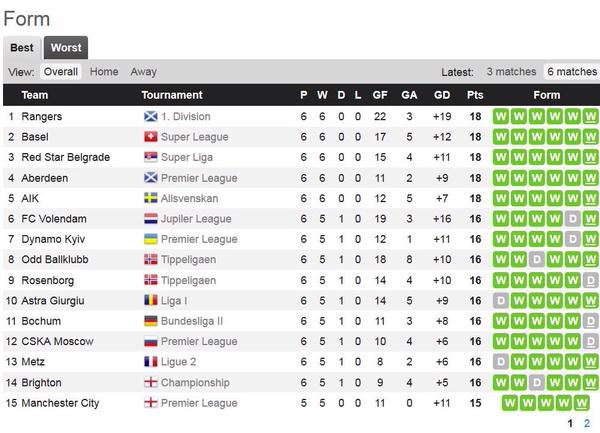 Long may it continue.