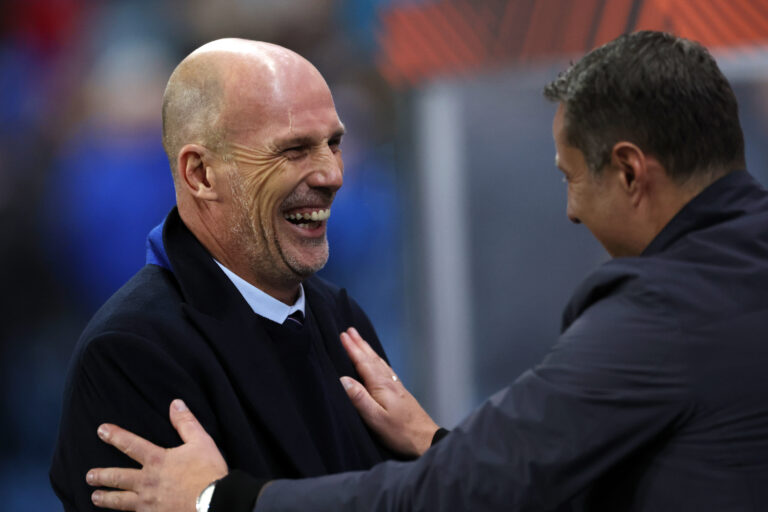 So what do the next two weeks hold for Rangers fans under Philippe Clement?
Obviously, the next two weeks 'off' are perfect timing for Rangers' manager – having made a stunning start to life as Rangers' boss, the Belgian now gets 14 days to not only get some injured players back, but a fortnight to drum more ideas into the players and get his philosophies further across.
As much as all club football fans often hate the international break because they have no football to look forward to of a domestic variety, equally we absolutely love the idea that Clement now gets a solid fortnight with the players on the training pitch.
The players have been at pains to praise the manager and his methods, telling us that he's slowly feeding the squad all of his ideas, one at a time, to not overwhelm the playing personnel.
Let's face it, footballers aren't geniuses, and chucking every technique at them at once isn't going to work – Clement already pinpointed that early on in his time at Ibrox.
And adding a new idea to them every so often, aka dripfeeding, is clearly working – we're seeing the fruits of his labour already bearing out.
But it's this two weeks we're actually happy about, despite missing the team.
14 days, properly, on the training pitch, having got over the niceties of meeting the players and settling in – Philippe Clement now properly has his mini-preseason with his squad, just like Giovanni van Bronckhorst got and his successor Michael Beale was blessed by too.
But we can't help feeling this mini-preseason is going to be a lot better used by Clement than his predecessors, given he will have all of these two weeks with the players (who aren't away, of course) to impress his ideas and further nurture this squad.
We've seen what he's done in barely a month having been thrown in at the deep end – it's the most impressive start to a Rangers manager's Ibrox career since Walter, and since before him too.
And this is without the time he needs to really make a difference.
Don't be shocked if Rangers look even better after this break.