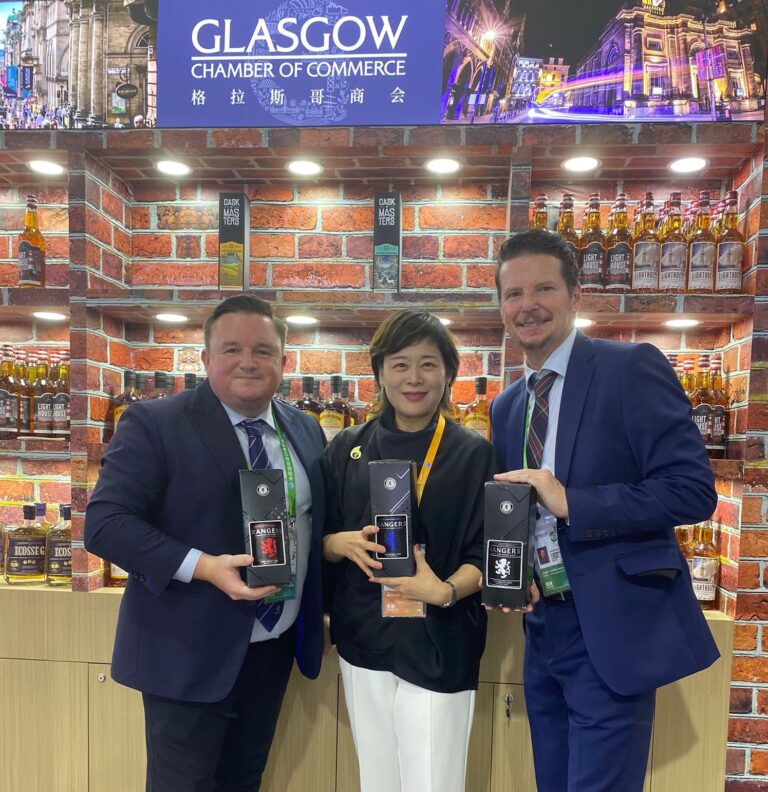 Rangers today made two major announcements that probably won't register 'seismic' on the Ibrox fans' Richter scale, but nail exactly what Ibrox Noise was discussing barely a week ago – the work done by the club to open the brand up overseas and get more exposure.
We knew there was more to inviting K-Pop's StayC than met the eye – indeed, it was one of an increasing number of initiatives to expand Rangers' brand into new territories, that one being obviously South Korea.
But the recent two additions show interest in Germany and China, and those are giant markets to say the least.
The first refers to our having a partnership in China with Multi Sport and a Rangers representative by the name of Stuart Lawson, overseen by club 'negotiator' Gary Gibson. The simple idea is Rangers now have a man out in the biggest economy in the world, and while this plan was set up four years ago, obviously Covid held it back. Now it's growing – the idea is to liaise, network, and grow the club in China by way of a bunch of different business ideas and the use of lots of acumen.
Gibson said this:
So, while Celtic exploit Japan, itself a lucrative market as well, Rangers are going for the big one – China. This is a market the West has been wary of, but we can't deny how strong it is – if Rangers can grow the foothold here, the potential is almost limitless.
The second announcement?
This was by the Academy, and is just as important – a training and exchange system with RB Leipzig, whereby Rangers' young players went out to train with the Bundesliga giants, at their very own Auchenhowie in Reb Bull Academy. This gave the youth the chance to work with a top UCL side in a top five Euro league and gives growth for the younger players and by force, Rangers a bit of a route into Germany.
Zeb Jacobs talking a little bit corpo-speak yes, but Rangers are definitely being proactive and professional here.
China and Germany, and as Gibson says, Abu Dhabi as well.
There is no doubt Rangers are a different animal the past few years in how we operate, and while the financials haven't caught fully up yet, the groundwork is there.
Will this excite fans? Probably not. But it could make a major difference 5 years down the line when the club is growing in areas we might not expect.