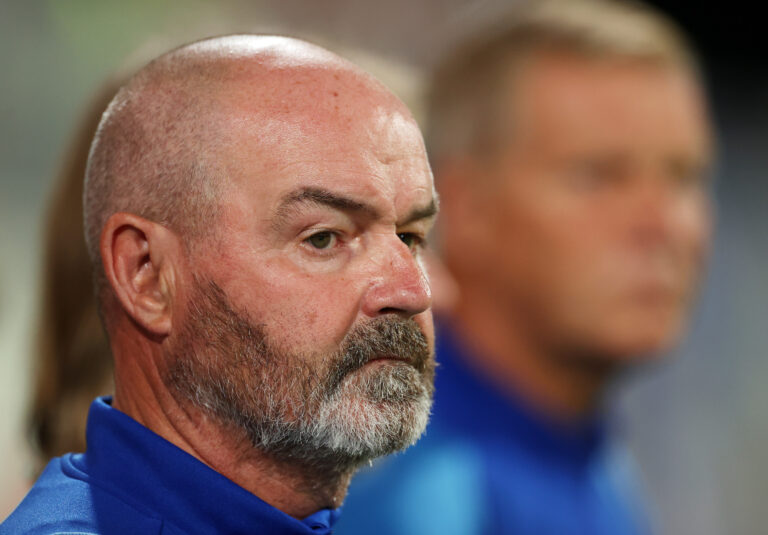 We must admit despite our former feelings on Steve Clarke here at Ibrox Noise, one has to doff one's very blue cap to the man for the staggering job he's done with Scotland, taking it into the realm of Walter and Eck levels.
In both their Nations League and European Qualification groups, Clarke has his side top having lost a single match in among fixtures including Ukraine, Spain and Norway.
Kris Boyd is today arguing Clarke is up there with some of the better managers in the Premier League such as Klopp and De Zerbi, although he wisely stops short of name-dropping Pep in there too.
But do we give this credence?
There is no doubt Clarke made Killie absolutely outstanding – Rangers basically couldn't beat them, and they were effectively third best in Scotland under him.
For Scotland? He's taken a shambolic regime and turned Scotland into a serious national side, and the depth of player we're seeing at this level now is among the strongest we think we've ever had – it's up there with Walter and Eck's marvellous squads.
The curious thing is it barely touches Rangers and Celtic. Rangers have Souttar and Jack, but they don't play that much, Celtic have McGregor and he's a guaranteed starter. But that's it. Just three Old Firm players and the rest are basically Premiership, Premier League and Championship, with some overseas in there too.
What does this say? We're not sure, and we're not going to go there either, all we can say is Clarke's work with Scotland has taken it from the uncertainty of the start of his spell, and his rather pathetic and cowardly performance at Euro 2020 into a completely different sphere, where a strong and convincing Scotland with a good quality squad is now expected to win matches.
Of course, there's a few rumblings now for Clarke for Rangers, and we're not going to get into that one either for now, but we acknowledge this guy is a much better manager than we originally gave him credit for with the national team.
He's taken a mess and turned it into a football team that wins, and that Scotland are now expected to be at Euro 24 and not just hoping shows the incredible turnaround here.
No major championship for practically 25 years and now Scotland are going to make two in 3 years. It's impressive alright.
Almost makes you support Scotland again…