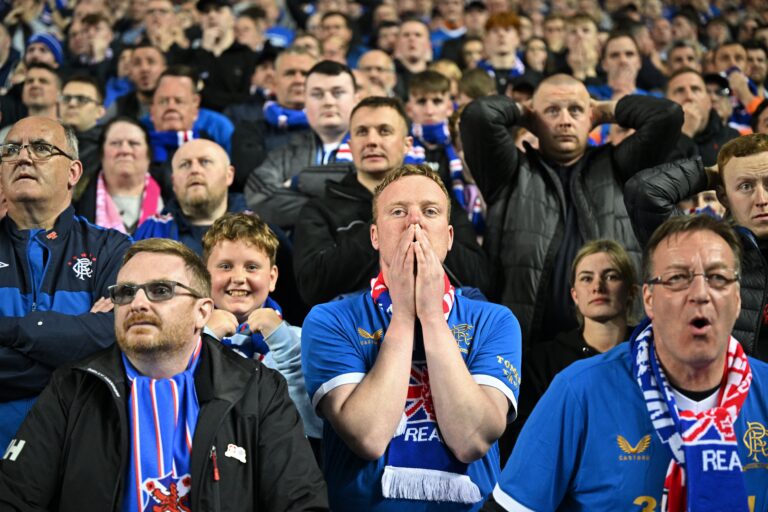 Rangers fans have been voting on Michael Beale's new additions up front, and we must say one man stood up and shoulders above the rest for popularity.
In a vote of around 1800 Rangers fans, Ibrox Noise offered Danilo, Sam Lammers, Abdallah Sima and Cyriel Dessers as picks for who the supporters considered the biggest success thus far of the summer recruits.
We specifically did not offer 'none' as an option.
The results were clear.
In fourth, and miles at the bottom of the pack was the atrocious Abdallah Sima, with just 3% of the vote. He has been a shocker of a signing.
In third place, and not doing a lot better, is Brazil's Danilo with a modest 8% of the vote.
In second, and still incredibly underwhelming especially given the investment it's 10% for Cyriel Dessers, which means…
Yes, your runaway winner with a staggering 79% of the vote was Sam Lammers.
Now, this is not a ringing endorsement of Lammers, this poll received 220 comments at the time of writing, most of which were arguing 'none' of them.
But that 1400 of the circa 1800 votes were for the Dutchman does suggest one of two things:
1: That he's done ok, that while not incredible, Lammers has put what he can in and shown a little bit about him. He did particularly well in preseason and that's possibly influenced this result.
2: More likely that the other three are so horrible so far that Lammers is the only one to not be condemned as a shambolic fail. He's the 'least bad of a bad bunch'.
Sadly number 2 is more accurate we think, even if it's probably a combination of both really.
But there we have it – Sima, Dessers and Danilo have impressed very few fans at all, while Lammers gets the 'at least he's not as bad as them' vote.
Ringing endorsement.