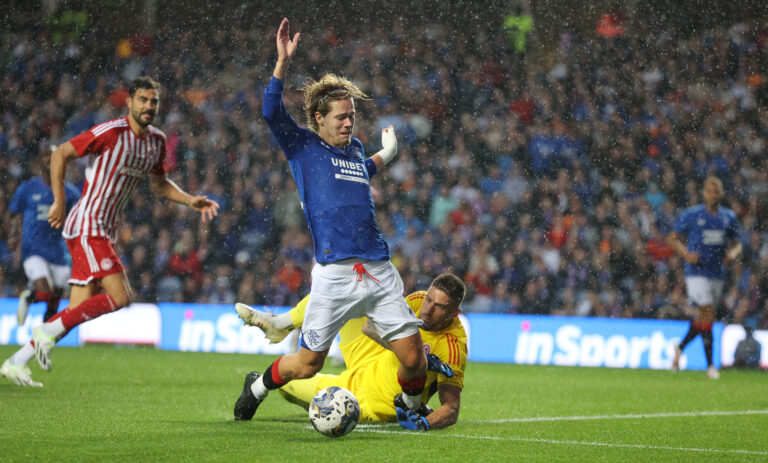 Rangers have been hit with a massive blow on the eve of St Johnstone with the confirmation Todd Cantwell is out for anything up to two months, taking us well into October at the very least.
Manager Michael Beale confirmed the news today, that he has effectively lost his best player, and the one man who rose above all other outfield personnel to shine the brightest, even if he himself hasn't had as good a start to the season as he showed in the second half of last.
No, this is absolutely a blow, and exposes yet more poor Beale management, because Rangers have also confirmed Kieran Dowall is also out for about a month, limiting Beale's number 10 options to absolutely none.
The loans out of Alex Lowry and Ianis Hagi are sure to come under the microscope even further with these hammer blow injuries meaning only unfit Tom Lawrence, who is miles behind with match readiness, is in any way available for that position.
And going by historic patterns under this manager, any player who does media duties before a weekend's match does not start the aforementioned match. Maybe this is a change, because Lawrence was very much on the microphone fielding questions today.
If we're not starting him v the Saints, we have no idea who is playing that role, or if that role is even being used by Beale at all.
But either way, Cantwell ruled out probably well into October and could be further beyond, while his deputy Kieran Dowell is also out medium term too.
It doesn't help Michael Beale or Rangers one bit, not at all.