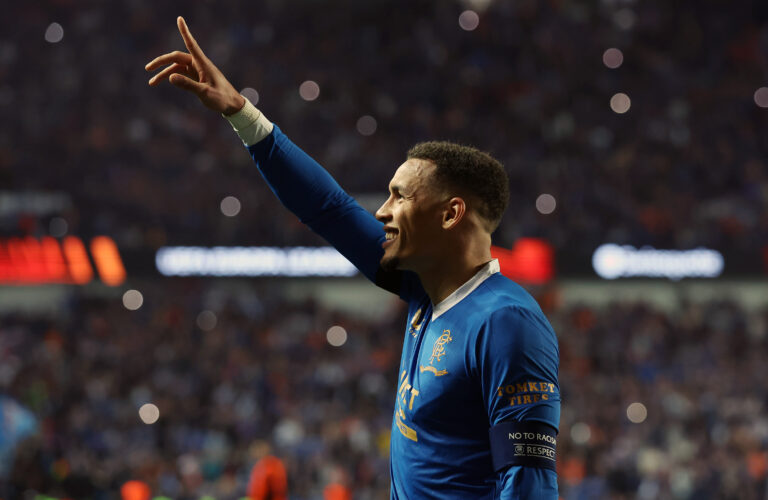 We're hearing a lot of Rangers fans suggesting 'James Tavernier for the right wing' as a solution to the enduring problem at right back, with fans believing his goals and assists justify his playing further forward and it would free up RB for Dujon Sterling or even Leon Balogun.
In theory this feels like a ready-made solution and perfect. Right?
Sadly, very, very wrong.
In this piece we'll explain the problem with Tavernier as a right winger further up the pitch.
First of all, we have actually tried it already. Back some summers ago in the Nathan Patterson days Steven Gerrard gave it a go, he put Patterson at RB and Tavernier at RW in the second half v Arsenal.
He'd promised we just couldn't leave these players benched (which he proceeded to do with Patterson anyway) and showed what he was trying.
It failed miserably. Tavernier was a lost puppy, completely clueless about where to be, getting in Patterson's way, and unable to read the play at all. He was hopeless.
But if we tried it a few times, maybe he'd learn it, right?
The problem with Tavernier as a RW is he has the beating of no one. When was the last time you saw him actually beating a man with skill? Love or loathe Ryan Kent, at his best he completely did, he could beat men. But Tavernier can't. You're now thinking what p*sh and of course he beats men, that's how he gets all the crosses in.
Also wrong. Tavernier relies on overlaps and interlinks. He supports the attacker and uses space outside them to run beyond, either providing the runner or interlinking with the attacker with triangles and transitions. This ends up giving him space to run into and get the cross in.
He simply doesn't beat men for skill, which a winger does. If you put him as a winger, and here's the big doozy – he's getting marked, he's getting matched, he's being pressed. This will completely nullify him and actually make him lose the ball a lot. As an overlapping full back, however, he doesn't suffer that pretty much at all and has freedom of the pitch to do his stuff.
But what about that goal haul. Well, 18 goals last season looks amazing for a RB correct? Well, 9 of them were penalties. It doesn't stop the other 9 being legit goals but that (9) was Ryan Kent's assist rate and fans weren't happy with that either.
Then there's another big problem. Michael Beale has abandoned wingers. He plays a narrow front attack – sure, he uses width like any manager and he'll exploit all the real estate he can find, but he doesn't naturally use wide flankers like Steven Gerrard did.
Even the one winger he signed, Abdallah Sima, is actually an all-round forward and has played striker many times in his career, albeit he's had a very poor start to his Rangers career.
So, there's actually nowhere forward to put Tavernier, meaning that solution is completely useless and redundant.
So we're left with the same issue, what to do with him. Well, Ibrox Noise readers voted to drop him entirely. But that's Michael Beale's call completely.
We watch and wait.