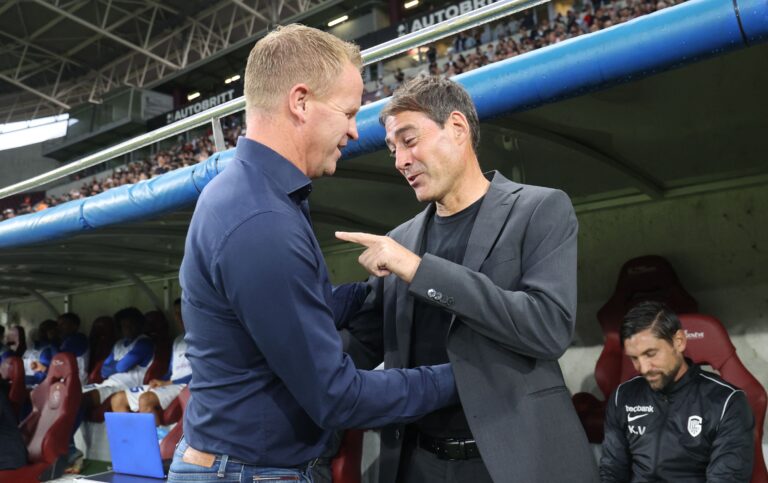 Servette, unfortunately, are suffering no crisis of personnel at all despite what the Scottish media are lying about, as the Swiss side prepare to face Rangers at Ibrox.
The MSM outlets tell you that Jeremy Frick, Keigo Tsunemoto, Theo Magnin, Miroslav Stevanovic, Alexis Antunes, Alexander Lyng and Enzo Crivelli are all missing – well, the only two there who might have played tonight are Frick their captain, and Crivelli – otherwise all the other players they're missing aren't players who featured v Genk and they won that one.
Frick in goals is a miss, yes, but striker Crivelli isn't on form (one goal in their last 8 competitive matches) and their danger man is actually Chris Bedia, who's in perfect health and Switzerland's top scorer.
Otherwise it's pretty much as you were for Servette, so don't underestimate them as some muppet side missing half their team. They do have injuries and suspensions, but only two significant players are actually affected and they sit 5th in Switzerland while beating the fancied Genk.
There is a lot being made of Cameroon's Gael Ondoua and his absence from this one as well – he's a £500,000 midfielder and he's nothing special, but the controversy around him, politically, is overshadowing that he's not that important to them. He's another one who didn't face Genk.
So we don't really 'take comfort' in all the headlines which try to portray our opponents as in crisis. They might have a few injuries, but they're a long way from stricken.
Rangers will have a battle on our hands tonight, and as Ibrox Noise's Derek said, Servette are no shrinking violets – they will go for it like Killie did, and Rangers better be more up for the fight than we showed at Rugby Park.
A few quid and a lot of credibility rest on this one.