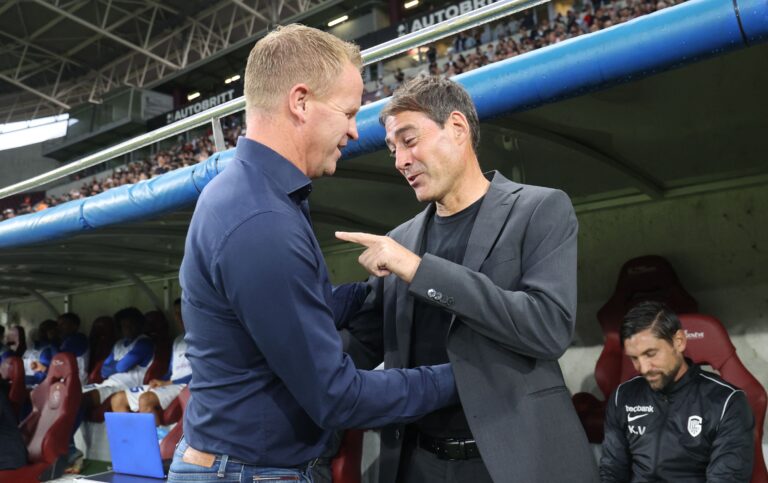 And it's back to the Champions League, and another year (we hope) of European football. This year we have the fun of playing after a major overhaul, and everyone agrees we have brought in some quality players.
We are also playing against a team that, being blunt, are nothing better than Hearts, though their style is a little bit different.
They play a horseshoe-style back, and try to either hit their opponents on the break, or they thump it up the park, to their strikers and midfielders, and hope they will they get somewhere close to the opponents' goal, where they will take a shot, even if it is from distance.
Being blunt Servette is not a team that will go far, and this is not a team of the same level as the Young Boys who we first played at the start of Covid in December 2019. I know, that seems like a long time ago.
Today, Servette's real strength is in their street smarts, and knowing how to get that draw or lucky win. They try to wind up their opponents. They do small fouls, in the hope of getting in the head of their opponents, and perhaps getting a lucky penalty, or a free kick near the box, and winning a game here or there. Servette may have played a very different style in the past, but this is what they are now.
Since Covid, they have cut back in the quality of the players they have brought in, with most incoming valued at below 2 million euro. Their manager is René Weiler, who they brought in this July. Previously he was the coach for St Gallen for 18 days, but he did last longer at FC Nurnberg, where he was manager for just under three years, before he moved for consecutive one-year stints at Anderlecht, Luzern, Al Ahly, and then Kashima Antlers. His win rate (which is based on his very defensive style of setting up his team) is in the 30 to low 40% range.
In the match against Rangers, expect to see his team try to play out from the back. Then if they are pressed, they will simply thump the ball up to their forwards, where our very capable defenders will be waiting to put them in their back pocket.
Ohh…sorry, got a bit carried away.
Now the difficult part. We have to talk about our tactics, and why we just might have problems.
THE PROBLEM IS WE DON'T SHOOT!
If you don't hit that round white thingy and try to get it past the human windmill that's usually standing in front of the net thingy you don't win. Now I know I am not talking to two-year olds, but it doesn't matter how much you "control" a game. All that matters is when you do have the ball in front of the goal you take a shot!
For God sake Celtic take between 30 to 40 shots at goal every single match. That's why they win. It's not because they play the beautiful game. It's statistics and confusing the hell out of the defenders until they finally make a mistake.
The problem is Rangers are far too predictable. Tavernier will take the throw ins. Tavernier will take the corners. Tavernier will be the main defender, Tavernier will be the primary threat in our front line, and Tavernier will also be our entire midfield.
Oops sorry, got sidetracked. What I meant is we pass the ball around, and then pass the ball around a little bit more, then we go for a coffee break, then pass it a bit more, and take a quick photo op, then try to pass the bar to the 6-yard box, and then run frantically back up the park as the opponents suddenly charge towards our goal.
There is just no-one taking the responsibility to try to put the ball in the net. Take a shot and we just might win a game.
I expect we will dominate the game. We will have 70 percent of the ball, but just now, if we follow our usual tactics of not shooting…I'm worried that we will be hit on the break.
I'm keeping my fingers crossed and I really hope I'm wrong.