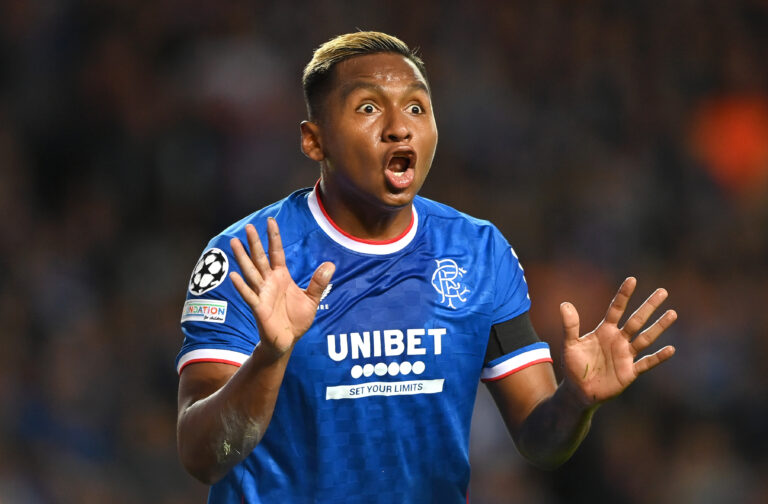 Rangers fans have rejected overwhelmingly any possibility of taking back ex-Ibrox striker Alfredo Morelos after some rumours surfaced online that management were considering a special deal to take the Colombian back.
Having departed in May, Morelos has been completely unable to find a new club, with rumours all over the place about a dozen clubs and countries if not more. Unlike Scott Arfield and Ryan Kent, also freed by Rangers, the ex-HJK man was not snapped up instantly by a new club and currently sits as a not-especially-lucrative free agent with hordes of clubs disinterested in signing him.
This is the chap, remember, who attracted £11M from Beijing, £3M as a loan from Fenerbahce, and of course £16.5M from Lille which Rangers said no to. Porto were also very close to signing him. He played 10 times for Colombia.
He was once a strongly-sought commodity at Ibrox and had the pick of Europe and indeed the world to choose from, but now he's on the football scrapheap, his attitude and physique putting off dozens of suitors taking him for free who would have snapped him up for big money years ago back in the day.
In an Ibrox Noise poll of 1200+ Rangers fans, 70% said 'absolutely not' to taking him back on any level, despite Rangers' slightly-misfiring new attack seeing a fair few calls from some corners that the hitman might be a wise return.
Of course, the idea would be a rewards-based contract, that he gets a short-term deal to prove his head is in the game first, an efforts and goals-based contract that would see Rangers only pay for what he actually gives to the club, rather than just giving him a deal and hoping he turns up.
But only 30% want to see that happen.
We have to say we're with the 70% – Rangers fans have had their fill of the Colombian, el-bufalo's Rangers race is well ran and the world has moved on.
But we do understand nostalgia – Morelos did give Rangers a lot back in the day at the peak of his powers. And it's normal to want that back.
But it ain't happening.