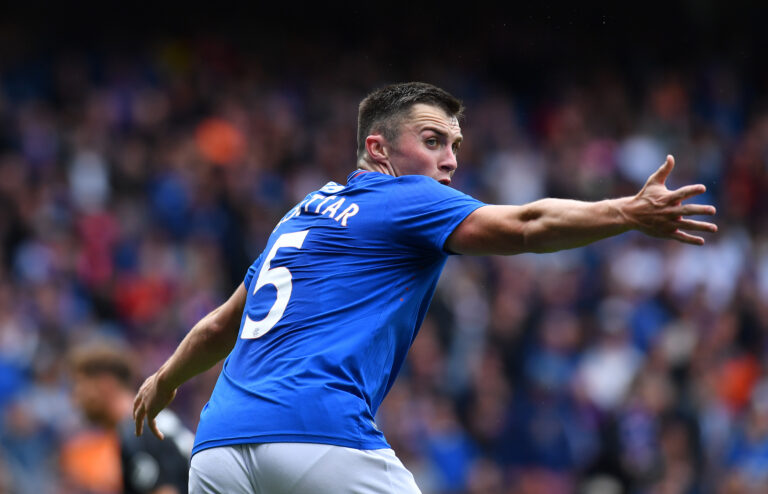 Ibrox Noise mischievously carried out a little social experiment, unbeknown to our readers, and boy did it pay off!
Recently we carried out a poll, asking the audience what their preferred Rangers defence was, Souttar and Balogun, Goldson and Souttar, Balogun and Goldson.
The answer, overwhelmingly, was Goldson and Souttar.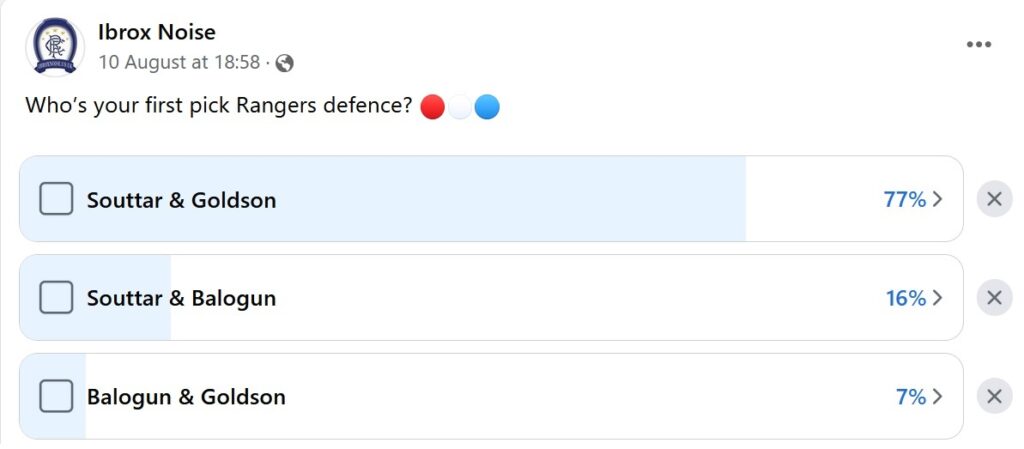 The catch?
We offered this before the Livingston match. As you'll guess, our pick by a distance was Souttar Balogun and we'd been well aware the majority would choose Souttar and Goldson.
Following the win v David Martindale's side, we asked the same question again. Lo and behold, to no one's surprise, the choice was completely different.
80% now picked Souttar and Balogun with only 20% picking an option which had Goldson in it.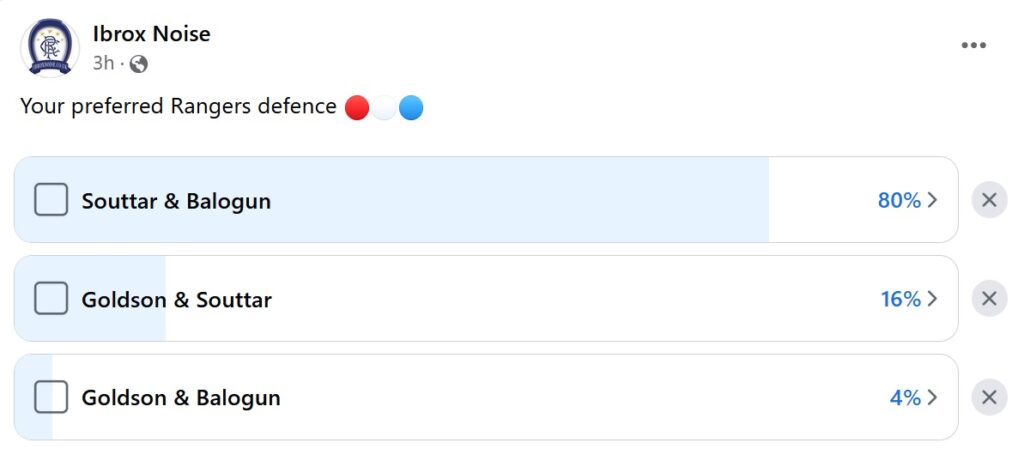 84% picked one with Balogun in it and 96% picked one with Souttar in it.
We know fans are fickle, ourselves included, there's no denying this, but we'd like to think, finally, the support (and Michael Beale) are on board with Souttar Balogun and are 'done' with Goldson.
He's not a horrible horrible defender, but he's never been good enough for Rangers at the level we need to be at, and it's taken just one match for fans to see how good Balogun is, how good Souttar is, and tellingly, how good together they are.
Beale will almost certainly drop Balogun for midweek, but it's absolutely not something we can endorse.
For us, if he's fit, he plays.