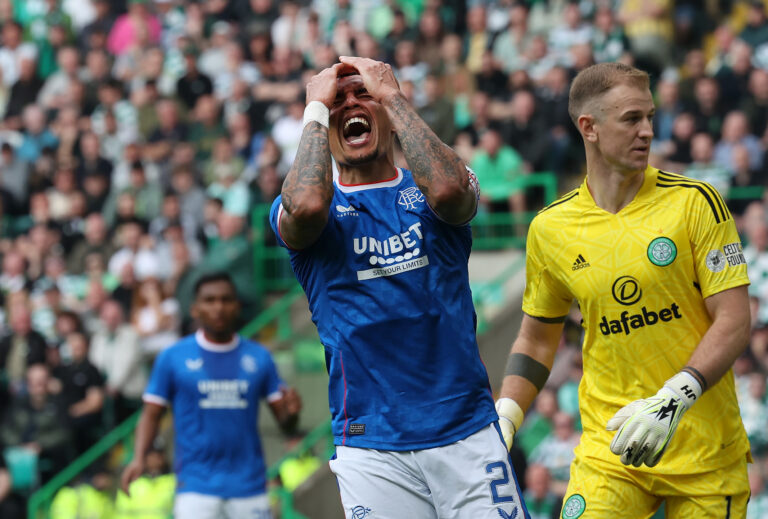 We know, we know, Ibrox Noise has been endlessly bashing James Tavernier for weeks, with quite a few dissenters when we began the latest bout of criticism.
Those dissenters, having witnessed the atrocity of his dire displays preseason, have reduced to almost none, and yes, today we have another example of why we are completely, absolutely, and utterly fed up with Tavernier, his ego, his attitude, and his utterly pathetic captaincy, which has gone on way way too long.
The incident doing the rounds today is the diabolical 'pull rank' episode.
Now, Ibrox Noise has been whining all preseason that even in friendlies, Captain Courageous himself was hijacking every penalty, 'pulling rank' every time even in a summer fixture, to ensure he's the one scoring.
We whined about it v Hamburg, that after yet another rotten individual performance, he stole a penalty after Sakala had won it, and contributed nothing else.
Pulling rank seems to be his thing, and it applies to all set piece kicks, including free kicks.
But it was yesterday's disgrace, in probably the most shameful single incident since Tavernier joined Rangers in 2015, that summed him up, the immunity he has, and the lengths he will go to to ensure he's the most 'important' player at the club.
On 54 minutes, Rangers won a throw in 20 yards from Killie's goal, which John Lundstram was about to quickly take (with tonnes of space in front of him to do so), only for a stampeding Tavernier to cross the entire length of the Killie fake pitch to pull rank, nick it off him, and effectively pass the ball all the way back to Jack Butland.
See for yourself:
This nonsense needs to stop man…slowing games to a halt so one person can take throw ins just to end up passing it back to the goalie https://t.co/2ZSAIGwycx pic.twitter.com/jQlG2jnJTZ

— CJ (@cjnovo992) August 5, 2023