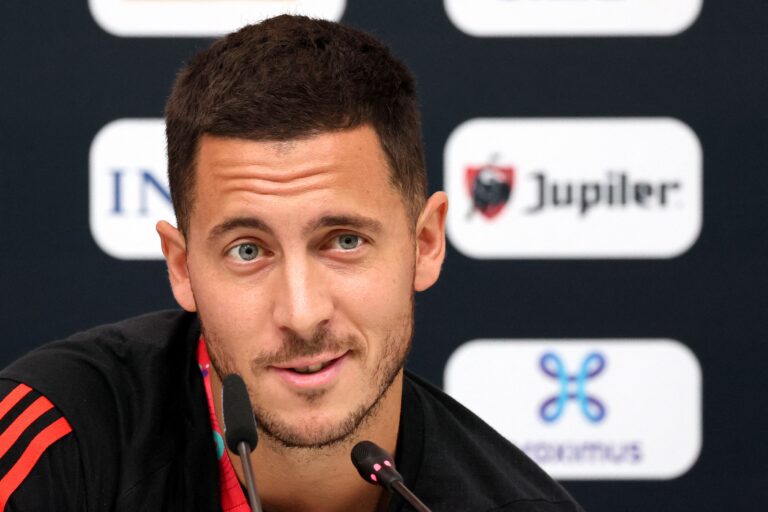 We can't quite believe this one, but it seems that Rangers may actually have contacted Eden Hazard to sign the Belgian former international superstar.
After Ibrox Noise discussed the outlandish idea of Rangers making a move for the ex-Real and Chelsea megastar, with a hint of tongue in our cheek, it seems those rumours weren't completely baseless, as Spanish outlets have confirmed a Scottish club did indeed propose an 'interesting offer' to the 32-year-old but he rejected it.
The story surfaced about a week or two ago that a 'ridiculous' (our words) rumour was doing the rounds of Rangers' supposed interest in Hazard, and while the 'Joey Barton Fallacy' has taught us never to completely dismiss a transfer rumour no matter how preposterous it sounded, this one really was pushing the envelope.
And yet, it seems like it was actually true, and Hazard simply said no.
The reality is his wage would have been literally ridiculous, and naturally we can't afford potentially a 6-figure sum per week, which he could have easily commanded, but the man has made his money in football and perhaps wasn't interested in a payday.
Just playing football again?
Word is he's rejected not just Rangers, but around 10 other clubs already, including lucrative Saudi proposals as well.
The reality is Hazard would want his glory days back – a major Champions League side to take interest in him, giving him both UCL and a top five league.
It appears no such sides were interested, and he was left with the usual Turkish, Greek, and Saudi teams, not to mention an insane bid from Rangers, it turns out.
Of course, there's a possibility it MIGHT have been Celtic but we really don't think so.
No, it looks like Rangers did go for it, and he said no.
Oh well!