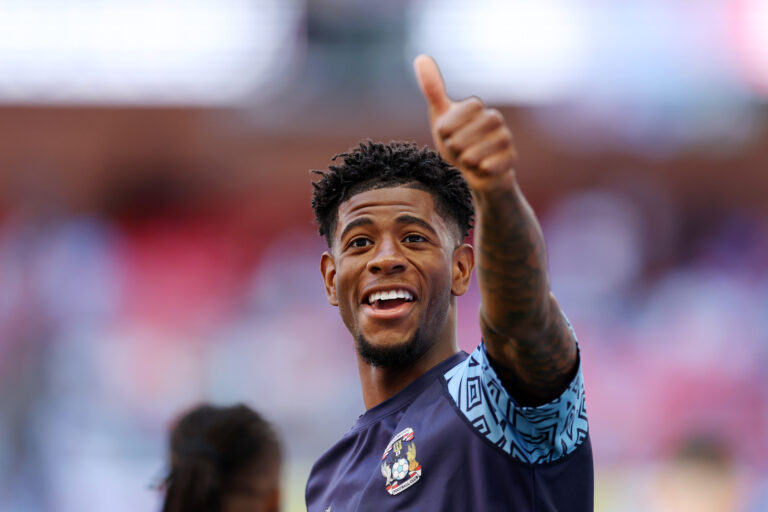 Speculation is growing that Rangers are to announce a double Ibrox whammy by announcing both Cyriel Dessers and Jonathan Panzo in a single fell swoop ala Kemar Roofe and Cedric Itten all those years ago.
Rangers had been fully expected to announce the Nigerian Dessers, a £5.5M signing from relegated Serie A side Cremonese, on Wednesday, but after that came and went and was followed up by a similar no-show on Thursday, Rangers fans started to get itchy feet.
We can assure you, Dessers is a done deal, the speculation is that Nottingham Forest's Jonathan Panzo, 22, is going to be announced as well in a fun one-two for Rangers fans, harking back, as we say, to that day in 2020 when both Jamaica's Kemar Roofe and Switzerland's Cedric Itten were double-announced in a big £8M combined deal from Anderlecht and St Gallen respectively.
Panzo is regarded as the solution for Rangers' left-sided centre-back, with current incumbent Ben Davies seen as simply not cutting it and being way too expensive for what he's delivered – there are sniffs that Arsenal's Auston Trusty remains on the Ibrox radar too but at around £5M-£6M he is fractionally out of Rangers' current budget.
He's not a definite no, but for now Rangers cannot, it seems, afford him, while ex-Coventry defender Panzo fits into the budget a bit better.
Panzo's career is not half bad – and unlike Trusty he has experience of European leagues aside just England, so he's a decent second choice per se.
But time will tell if this double announcement, projected now for Friday, will leave Rangers fans cheered up going into the weekend.
What we do know is Dessers seems done and dusted, and it's a case of sorting it out completely.
Rumours we are hearing of a failed medical by the Belgian-born marksman are wide of the mark.
Just a case of wait and wait.