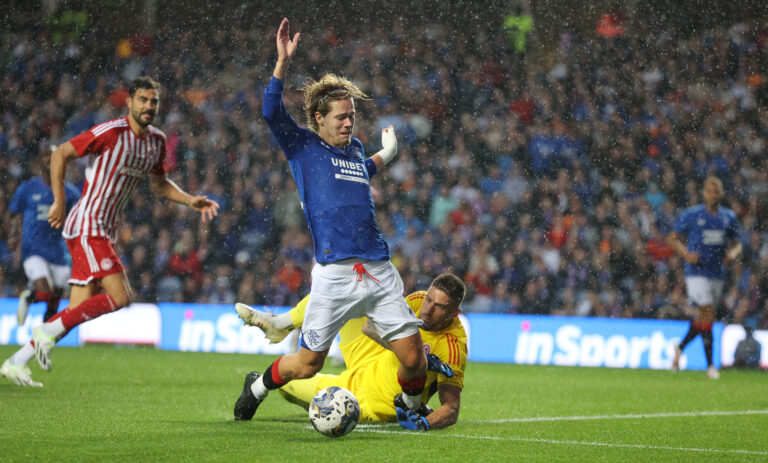 Michael Beale last night protected Jon McLaughlin again by throwing both of his left backs under the bus after slaughtering Borna Barisic and Ridvan Yilmaz in equal measure and omitting the stopper from any blame.
The manager, speaking after a poor result/performance at home to Olympiakos in Rangers' patchy preseason period, explained that Olympiakos' right back (Brazil's Rodinei) had a great match and his men's response to that wasn't good enough.
He said:
While we can't disagree that Borna is way off the pace, clearly Beale can see it too yet elected to start him, while unnecessarily criticising Ridvan as well who might not have carried himself brilliantly for the third goal but was nowhere near the worst offender on the night, compared with the diabolical McLaughlin who remains above reproach.
Indeed, Michael Beale has gone out of his way not to criticise McLaughlin, while happily throwing other players under the bus for anything he perceives as an error.
He even explained the narrative around McLaughlin was unfair and defended him resolutely last season, and last night was instead slaughtering every player in the defence that he could, aside he and Ben Davies.
We definitely do find some of Beale's conduct questionable, but end of the day, he claims he's happy with what he's seeing from his new Rangers squad.
Hopefully we all follow suit soon.