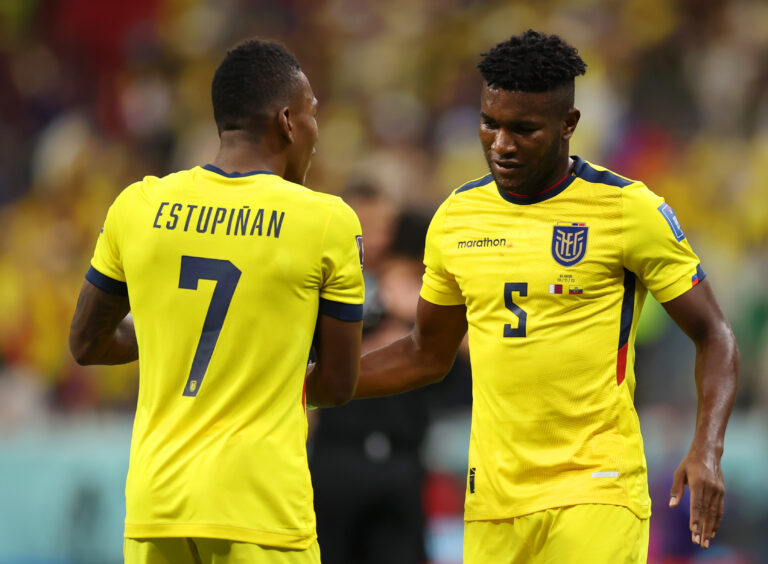 Rangers are closing in on the box-office signing of Ecuador's Jose Cifuentes after the LAFC midfielder was said to be getting nearer by sources close to the club.
The dynamic and powerful box-to-box midfielder, who models himself on Paul Pogba but is also being compared to the Ivory Coast's Yaya Toure, is seen as the pivotal piece of Michael Beale's midfield puzzle and the big date is July 1st when Rangers are completely free to discuss the deal with him.
The fee is an issue of some contention, given his market value is around £15M but due to Bosman rules Rangers will be able to get him for a fraction of it – some are suggesting Rangers will have to cough up around £1.5M, a tenth of his market price to nab him now, otherwise it's a precontract and he'll not be a Rangers player until January.
But either way, it's being said major headway has been made, after club negotiations went mostly well.
One outlet claims it's 'essentially' been agreed with the player but we're not sure how those agreements with the player can be made given it's illegal to negotiate directly with him until next month.
What we know is he's interested, and his head is definitely turned in our direction, so we must hope that when the proper negotiations start in 9 days business can be concluded quickly, because preseason starts June 30th and we want him at Auchenhowie ASAP.
How big a deal is this player? Very. He's the midfield thunder we need, a strong and talented anchor in the centre, an old-school type tubthumper, kind of like what we used to have with Lundstram before he lost his way a wee bit.
He's not quite a Scott Brown-style hatchet man, but he is strong, and he's the missing piece of the centre that we'd love to add.
Rangers would be pulling off a major coup securing Jose Cifuentes, and here's hoping it's one we can get done quickly.