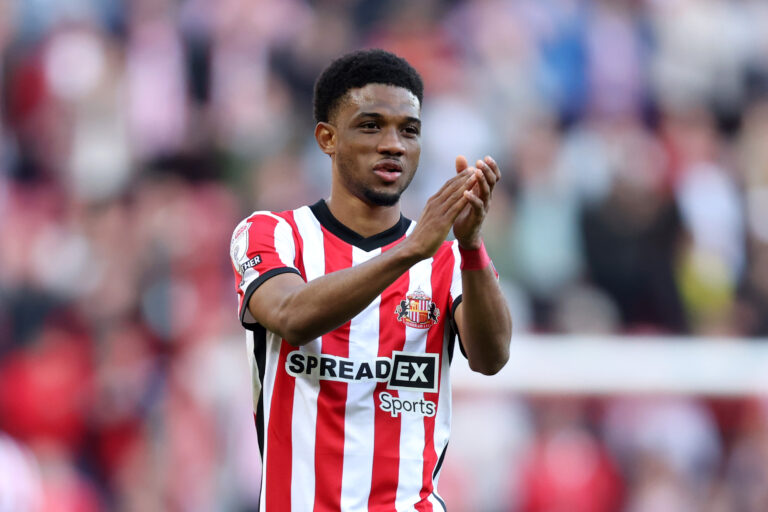 If there's one ex-Rangers player our fans talk about a lot, it's Amad Diallo. Deemed a failure at Ibrox, the on-loan Manchester United winger has now won a tonne of admirers among Rangers' support for his performances at Sunderland, where the Ivorian winger had a very fine time of it.
This followed, of course, his lambasted spell at Ibrox where our unforgiving fans dismissed the lad as a complete dud, despite his showing many signs of talent. Ibrox Noise always backed the lad and got frequent mockery for doing so.
But of course, tearing it up at the Stadium of Light, the former Atalanda man is now coveted by many and has a market value firmly in the £20M zone.
So what does this mean?
It does still show how Rangers fans might all profess to give Dujon Sterling and Kieran Dowell a 'chance' but a couple of unconvincing performances and the same individuals will turn quicker than milk and slaughter them. Be ready for that.
But it also shows that the pressure of playing for Rangers is beyond anything Diallo has ever experienced – it's easier to thrive in the lesser pressure of England's second tier than it is under the Govan floodlights where every match has to be won in front of 50,000+ fans.
Diallo was roundly crushed by our fans because he struggled to carry the jersey at times, but he showed equally many examples of his quality in our shirt – he never hid as a Rangers player, and he tried things.
But he also suffered by association of a very poor period of domestic form. We won the cup, but the league was a shambles, while we were outstanding in Europe but he played no part in our European adventure.
So he left, a promising young right winger who so many fans dumped completely, and now that he's thriving in England, they either want him back or praise him anyway.
But there's a difference between coping with playing in the Championship, and coping with the pressure of Ibrox.
Not every great player can cope with the intensity of what playing for Rangers demands.
We'll never know if Diallo could.