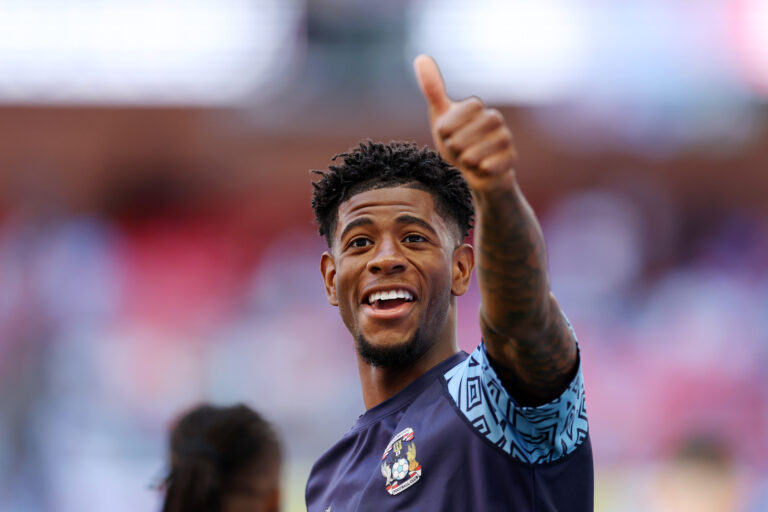 Respected Dutch stats site transfermarkt have delivered an astonishing '84%' likelihood of Jonathan Panzo joining Rangers this window.
Putting together their data based on trends, sources, and the information they have, the football outlet, extremely reliable for all forms of football-based data have approached 100% certainty the Nottingham Forest defender is coming north to Rangers this window.
Rated at around £3M, Panzo, a left-sided stopper, has a few doubters in the fanbase due to shaky performances recently for Coventry in the playoffs, but there are some external factors at play, such as the fact he was being used as a sub and having to come on late on in a game.
There's also the stats from earlier in the season when he was regular, and those were strong, with lots of clearances and interceptions, a player who is clearly able to read the game.
There's also the experience a 22-year-old already has in the top flight in both Belgium and France, and those are not easy leagues by any means, especially the latter.
Indeed, famously, Panzo, at just 20, was Ligue 1's 7th-top defender for interceptions, which is pretty impressive for someone on loan at his age in an alien league.
So, with TM proposing an 84% chance of this deal happening, it seems very likely indeed that Panzo could be a new addition at Ibrox pretty soon.
We definitely need a leftie, we have absolutely none, including the wet Ben Davies who is clearly not up to it, and he needs replaced.
If TM are accurate, then Panzo will be John Souttar (or Goldson's) likely partner in the middle next season.
Of course, this doesn't completely count Auston Trusty out of the Ibrox equation just yet…