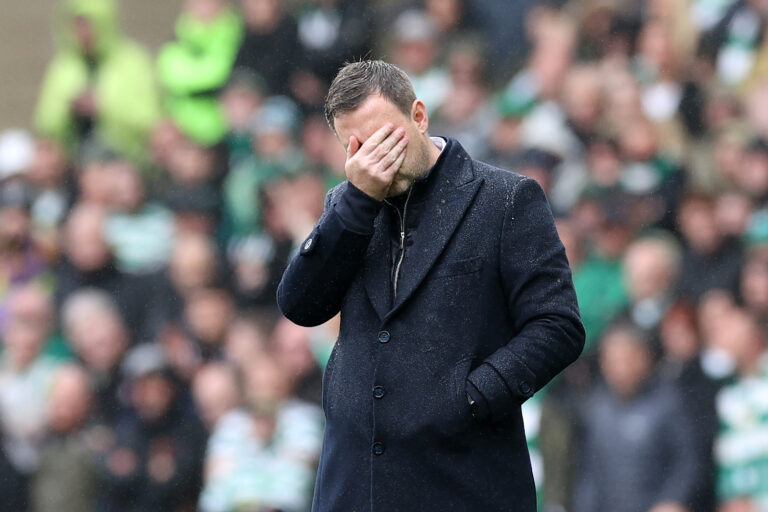 Michael Beale has dropped something of a hint that he was very disappointed with Ryan Kent's performance v Celtic by confirming he removed the seemingly-leaving winger in the semi-final for 'tactical reasons'.
For anyone who's not fully versed with 'manager-speak', 'tactical reasons' mean 'he was poor'.
Kent probably had his worst-ever Old Firm performance at Hampden and has rarely been removed at half time in such a significant fixture, and while Beale wrapped it up a bit injury talk, the reality is Kent was painful in Mount Florida.
The manager said:
Kent has had very injury issues at Ibrox, and we can't help wondering (again) if these recent 'issues' are contract and exit related, or simply not to do with actual injury.
And that 'tactical reasons' admission is about as explicit as this manager will ever say 'he was terrible'.
Kent's mind now appears to be elsewhere, and his performance in Glasgow's south side was extremely poor and indicative of his focus – for once the manager actually saw a player underperforming, despite his being a favourite, and removed him at half time in what was a correct decision.
Sadly the replacement was the completely hopeless Fashion Sakala who might have occasional moments of mad genius, but is 90% raw and incapable of composure. His missing an open goal (again) summed his lack of quality up.
So unfortunately for Beale removing Kent his replacement hardly showed Rangers to be thriving in form in that area these days, but thankfully Rabbi Matondo is doing his utmost to turn his Ibrox career around and is showing a little bit about him.
But Kent?
Not any longer sadly.