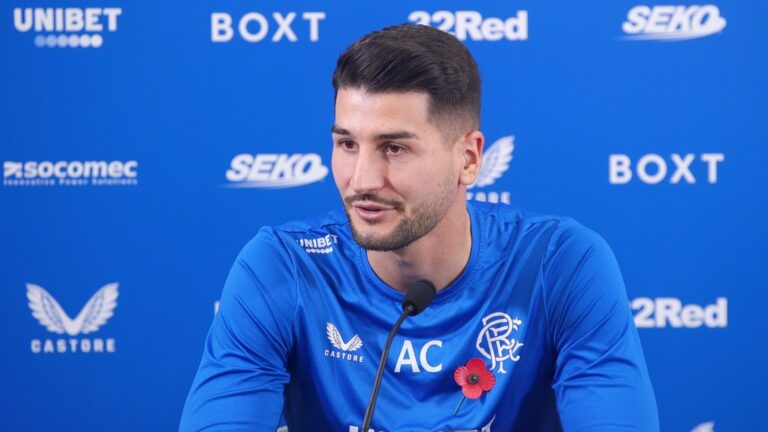 Rangers fans have been reacting to Antonio Colak's comments in the press, and sadly in the view of Ibrox Noise, it's not all positive.
While a sizable chunk of supporters are behind him and want him to do well, at least 50% of the responses considered him 'lightweight', 'lazy', 'not very good' and 'inferior in every way to Morelos', to paraphrase the majority of replies.
A set of replies we can't actually fathom, following his excellent return to action which saw everything aside a goal.
Rangers fans are as fickle as they come, and one hat trick away and all the negative comments will fade to nothing, but the Croat has done nothing to suggest he's not good enough, and has proven on multiple occasions he's the best at the club and the best in Scotland.
Indeed, one 'supporter' disregarded his form under Giovanni van Bronckhorst, alleged he'd not done it against the best of Europe (despite doing so) and claimed he'd never had a good match as a Rangers player.
Which, of course, is utter poppycock.
It does seem like there's an 'anti-Colak' crew among our support, who reject the striker for reasons they justify to themselves, probably in favour of tribalistic currying towards Morelos, who seems to have a cult backing who will support him even if he defecates on the crest in the centre circle at Ibrox.
We disregard this crew, frankly, and they sum up the problems within some areas of the support as much as the club these days.
We call them the 'contrary' crew, a section the support that just likes to criticise and attack anything that is good about Rangers – that like to have their 'unpopular opinions'.
Hell, two-faced Ibrox Noise right? We're not shy to say what we think. But regulars know we're honest and consistent and we call ourselves out as well when we spot our own hypocrisy. And we never just criticise good things about Rangers for the sake of being 'different'.
Sorry, but Colak is a player, a striker, a top bloke who wants to be at Ibrox and he will score (and has) for fun.
Give him the chances, he will score. Give him half chances he will probably score.