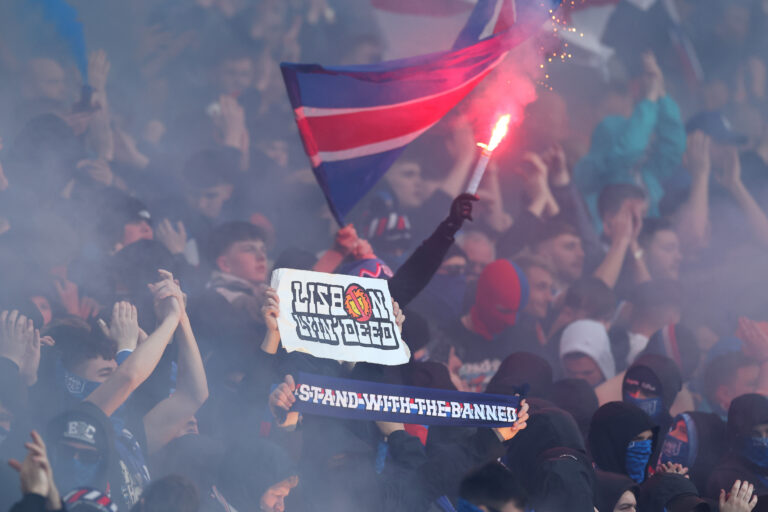 While there's a bit of aggro at some Rangers 'fans' disrupting the tributes to Ron Gordon last night, behaviour we condemn as much as anyone decent would (we were the only outlet to call out those neds who sang through the applause at Hampden) the big headline seems to be the flare which was thrown during the tribute.
Many are complaining at Rangers fans for hurling this thing on during the Gordon tribute, but the puzzling aspect is of course that it is green.
Now, unless some Rangers fans deliberately acquired a green flare to 'frame' Hibs fans, it appears it was one of their own supporters who did this, and probably misguidedly too.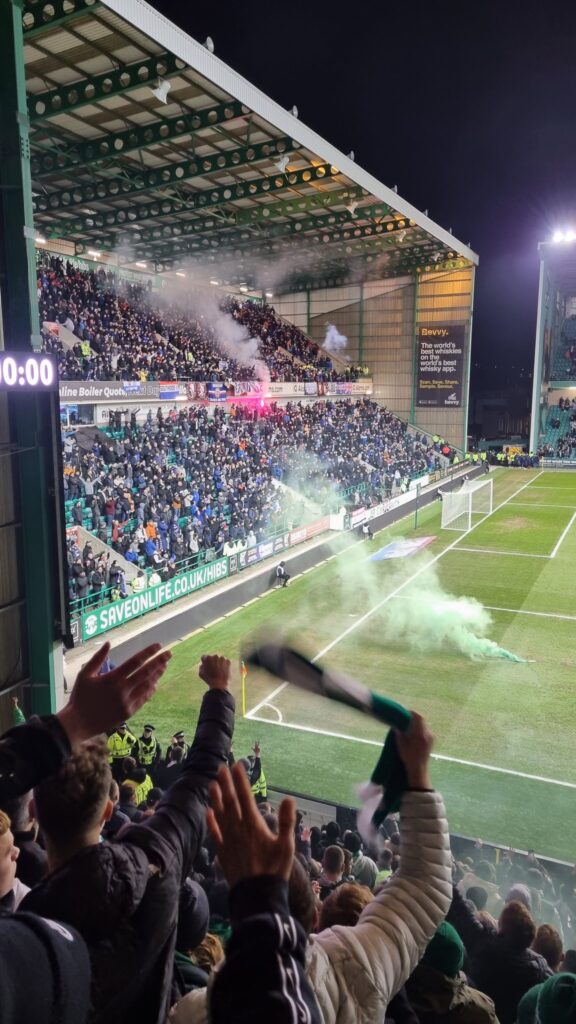 We're not going to immediately leap on other supporters without knowing the facts, unlike the majority of the media and Hibs fans who are kneejerk jumping on our own fans, including the delightful Ibrox News (Ibrox in name only it seems) who immediately slam our entire fanbase and slate the lot. Sounds written by a Celtic or Hibs fan, frankly.
This is not to say we are problem-free, boy we are not. But a green flare on the pitch at Easter Road doesn't quite strike us as something our fans would have, call us crazy.
Sadly some of our fans did, as usual, let the majority down by disrupting Sunshine on Leith with No Surrender, just as they ruined the tribute at Hampden with TBB, but these wee neds are not worth talking about and as a club we distance ourselves from such conduct.
But the flare? Using the flare as a stick to beat the club and fans with?
Pretty sure that some Rangers fans actually held a tribute at half-time to Gordon by lighting flares and holding them in formation, although there is admittedly a bit of wiggle room on interpretation as to what the display meant.
Nevertheless, pretty certain Rangers fans wouldn't have green flares, it just doesn't seem like one of the more Rangersy things we've seen in general recently.
No matter what the clickbait and green media would try to persuade you with otherwise…