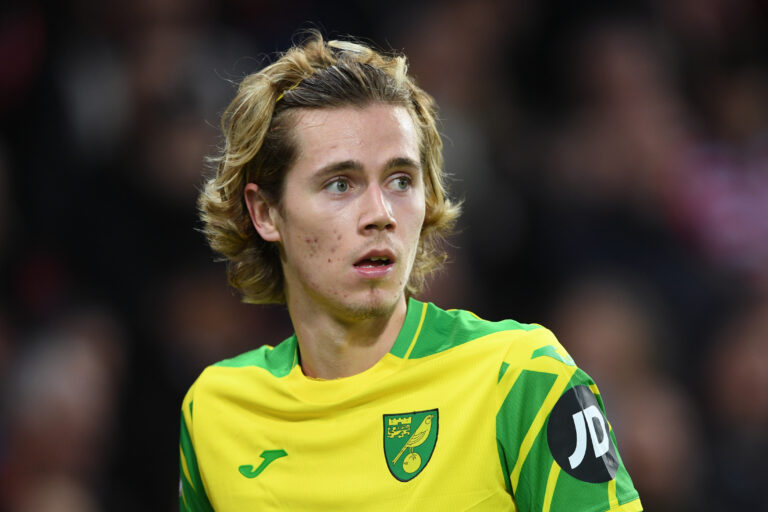 We've had a LOT of feedback on Ibrox Noise about Todd Cantwell to Rangers, following our recent story that Michael Beale's comments hinted that the deal was dead.
Quite a few of these comments were contradicting our claims, saying that Ibrox boss Beale has in fact endorsed the signing, but once again the misleading media like the BBC and Clickbait Insider have done their job in fictionalising stories associated with our club and misleading fans.
Is there any coincidence that Rangers partners 4lads and Heart & Hand have no record of saying anything about Cantwell as a 'done deal'? That all the claims of a deal signed, fee agreed and medical arranged all come from the clickbait media? Either that or these official Ibrox partners don't have the sources fans think they do, which is not for us to judge.
But the point is Rangers manager Michael Beale, himself no stranger to looseness with quotes and the truth, was deeply misquoted by the media when his words were very clear.
Beale was asked about the progress on Norwich's Cantwell, and his response was explicit, and we'd like you to hear what he said accurately:
Now, let's be clear – he isn't saying 'to Rangers', he's just aware the club are interested in them like we are with any good player, and both are likely going to move on from their respective clubs in this window. Somewhere.
However, it's the next quote which clickbait media are manipulating:
This one has been cannibalised to turn into Beale saying he's happy with how the Cantwell deal is developing, which is absolutely not what he said.
Beale is expressing a claim he's happy with Rangers' window, but he 100% has not said any single player is coming, nor is there any information that any deals have been sorted, except in the clickbait media.
We know plenty readers out there will even selectively read this article, and take it as further 'proof' Cantwell is a done deal, but we can't control how our content is interpreted.
All we know is our club ARE actively trying to get players, but with 12 days left, nothing has yet happened. Which is a bit worrying, in all honesty.