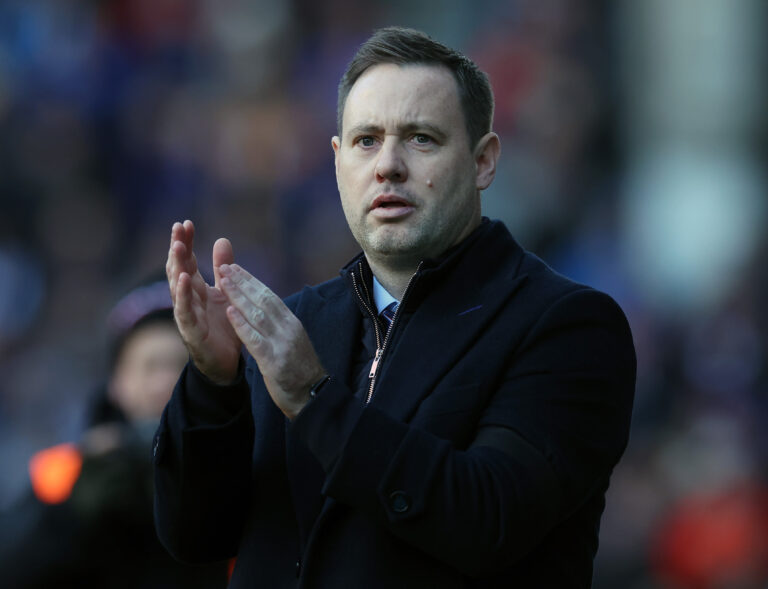 What became abundantly clear at Ibrox today was that while Rangers' squad needs new blood in it this month, it isn't as bad as many would want to believe.
While there's certainly a poverty in quality in some areas of the pitch, with too many players being very inconsistent (Tillman, Sands, Sakala, Morelos et al), there is an improvement in tactics and energy, with players working to a system installed by new manager Michael Beale that has seen 13 points of 15 since he arrived. It is progress.
But that squad does, desperately, need new blood in it. Of last summer's new arrivals, only Tillman and Davies seem to be Beale preferences, all the rest of the team is his own signings under the Steven Gerrard era, meaning it's mostly the same players who have been at Rangers for, in some cases, 6 years, and in one case, 8 years.
There needs a changing of Rangers' guard, with new talent rather than all the same tired old faces.
McGregor, Tavernier, Goldson, Barisic, Jack, Kamara, Arfield, Kent and Morelos are among those to have been at Ibrox for 4 years or more, with more recent signings not really getting a look in.
There's nothing wrong with having players at the club long term, but we do need to refresh things.
Kamara and Morelos are two who desperately need to move on – they're evidently looking bored with their Rangers careers, and in fairness, Morelos is fast-approaching 6 years at Ibrox. Guys like Antonio Colak need to play bigger roles, but crucially, new serious talent needs to come in this month – players good enough from the start, who are viewed as long-term recruits.
It is clear Malik Tillman is one such, the notion being that the club wants to buy him in the summer, and that's ok, but more is needed than just making some loan players permanent.
Defensively it's poor. We have just two fit defenders in Goldson and Davies, and work is needed on making that partnership click properly. If one gets injured, as is likely the case with the latter, we have no one to fill in.
Midfield is ok, but not great – it's filled with too many long termers and needs at least one new piece of the jigsaw – Billy Gilmour anyone?
And up front is flaky. There is still no one for the right wing, while Alfredo Morelos is simply dreadful now. Antonio Colak must come in.
The point being there is quality in there, and Rangers went toe to toe with Celtic and nearly pulled off a surprise win. But more is needed.
The problem is it will rely on loans and Bosmans again, because Rangers' budget in January has NEVER been higher than £2M, in the last 15 years.
What can Michael Beale do with the next four weeks to make Rangers stronger?
We simply don't know, but we do know the team and club are in a better place than they were at the end of Gio's era at Ibrox. The problem is that's still not good enough even if it's going in the right direction. Is 56 gone? It's hanging by the slimmest thread now, 9 points aren't insurmountable, but it's borderline.
Michael Stewart is very keen to tell everyone the league is over, and as much as his word is the least important, he's mostly correct. Rangers have to win every match and hope Celtic drop more points in the next 5 months than they've dropped since Giovanni took over at Rangers. That's 4. It's unlikely to happen.
But the impact of Beale is undeniable, even if he absolutely flunked the subs and the starting XI.
The tactics are improved and the squad is better than it's looked most of this season. Unfortunately, it's probably too late for 56 now.