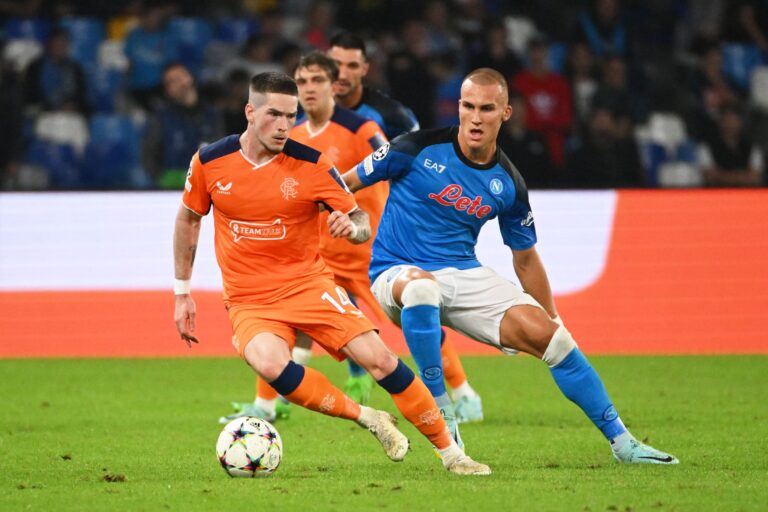 A red top today has run with a Ryan Kent promotion story, explaining the Rangers winger tops respected Dutch stats site transfermarkt's market value section with regards the Scottish Premiership at £12M, ahead even of Celtic man Jota who's a distance behind at £9.5M.
Rangers fans currently have a significant love/hate relationship with Kent, many believing he's downed tools and been a distance off his best for the bulk of 2022, if not longer, while others still see the lethal winger that he can be and rate him as such.
The reality is somewhere in the middle, and the only one whose opinion about Kent matters is that of Michael Beale, who rates him hugely.
Speaking at his debut presser, Rangers' manager said:
Beale is a massive fan, and the stats don't disagree. After all, no one is higher in the Scottish Premiership this season for chances created, including Celtic's star man, and that's the kind of stuff Kent's critics ignore.
But Beale is correct – Kent overdoes things at times, loses focus, and lets his head go down when something doesn't work. His talent has never been in question, even if some question his workrate. It's his mood that gets affected more than his ability and graft – and under ex-boss Giovanni van Bronckhorst that got worse and worse as the former Rangers boss restricted his movement more and more.
But Beale will let it flourish, if Kent wishes to remain at Ibrox. £12M? Kent at his best is worth double that, and would fetch it. Not at the moment, due to his contract, but let's not dismiss Kent as a valuable asset just because it's fashionable these days to bash all Rangers players.
Fresh start under the new manager, and maybe Kent will convince everyone again that he's a top player.