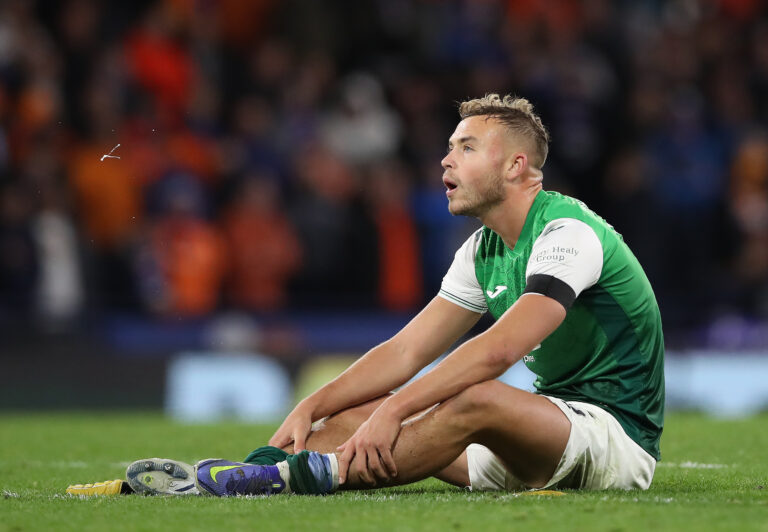 Rangers have, for the first time, addressed the reported interest in Hibs' Ryan Porteous by failing to pour cold water over it by saying he's not an obvious Rangers target 'yet'.
Michael Beale was on media duties after Rangers put Porteous' current side away, and explained that interest in the defender isn't something he's aware of, but stopped short there.
He said:
It's evident Rangers are interested based on this – we already know Beale is economical with the truth a lot of the time, and as we've said on Ibrox Noise, we don't care any more about any 'lies' or 'fibs' our manager says as long as we play well and win, or just win, regardless.
And this admission is about as watery a denial as it gets, with the Rangers boss effectively confirming admiration in the player, and that he's aware of the lad's situation at Easter Road.
Everything Beale says here is hinting at Rangers being interested, especially the final sentence. He's saying, if one reads it as it can be interpreted, that Porteous has Rangers on his mind, but Rangers haven't yet initiated contact with him yet. Mainly because we can't until the 1st.
He's a smart man, a very smart man, and like Gerrard before him he uses words to his advantage, cleverly telling half lies and half truths to get what he needs. Most managers do, and we defended Gerrard while he did it and we'll defend Beale too.
Is Porteous coming to Rangers?
It's more yes than no at this point.