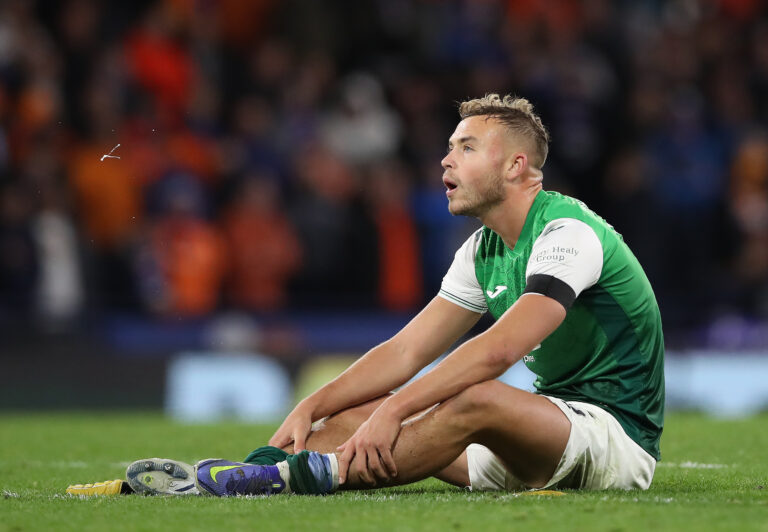 The Ryan Porteous to Rangers saga took two twists last night when two pundits claimed to have opposite information on the defender's potential transfer to Govan which has certainly lit the touchpaper with everyone connected with Ibrox.
As Ibrox Noise told you some weeks ago, we understand Rangers are interested in Porteous, with his being a pretty decent Bosman precontract in January, and Ross Wilson and Michael Beale are said to be in discussions over making a move.
But two former SPL men have made contradicting claims on the story today which basically means indirectly they're calling one another liars.
First of all, Tam McManus, former Hibs player, claims the move is simply not happening, while Bully Wee boss and ex-Easter Road chief Jim Duffy says it is.
Who to believe… a bitter former Easter Road Rangers-hating pundit who we have it on authority is paid by a 'Rangers' site to talk to them about Rangers stuff…
Or Clyde's Jim Duffy, who has no opinion one way or the other about Rangers and is generally pretty neutral and balanced?
The truth is somewhere in the middle, and the closest ones to the ground are Rangers' Wilson, Beale and Porteous himself, so we're not sure how seriously we'd take McManus especially, who loathes everything connected with Ibrox and would sooner pluck his own eyes out than see Porteous come here…
Duffy? He has a lot of contacts in Scottish football given his career and esteem, and has no reason to fib or have agenda on this one, and hears a lot like any football manager. He is of course a former Hibs manager as well but isn't angry or bitter about Rangers like the other gentleman in this tale.
So is Porteous coming to Rangers? If he wants to and Rangers want him to, is the simple answer. The budget is there if Michael Beale wants him, and he wouldn't cost the earth. The question is whether Rangers fans would accept him.
We may well have him next month and time will tell if the supporters will get behind him if we do.