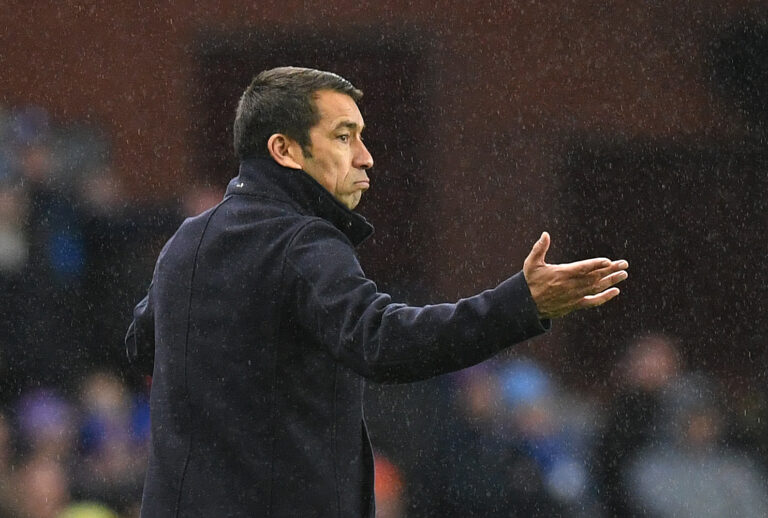 Giovanni's confirmation that he 'doesn't know' if he will remain manager reveals the truth that he has absolutely no intention of quitting Rangers and if the board want rid of him, they WILL have to pay the £5M to do so.
Speaking following the latest Rangers mess, the manager said:
The key phrase is 'but in football, you never know'. This undoes every inch of defiance the manager seems to have in the rest of his commentary, and the phrase 'I am accountable for that' is the first time GVB has actually taken any responsibility for the malaise.
In fact, he's actually pointing to the results, saying 'that's my fault', and looking at the board and saying if they want that to stop, they'll have to fire him.
While it may seem like our content has absolutely slaughtered Giovanni, we still do like the man – he remains a good Rangers man whose reign in Govan has just unfortunately gone wrong. We'll pick apart the carcass of why in due course, but as things stand it's a sinking ship, and the only way the club will start to float safely again is with fresh ideas.
This doesn't vindicate the board in the slightest, they are very, very much hugely to blame for what's happened at Rangers, and we'll cover that in due course, but for now, the immediate change in the Ibrox hotseat is vital for improvement, even just short term.
But GVB has laid down the marker, effectively telling the board, publicly, that he's not going to hand his resignation in.
If they want a new man in place, they'll have to fork the cash out to pay for it.