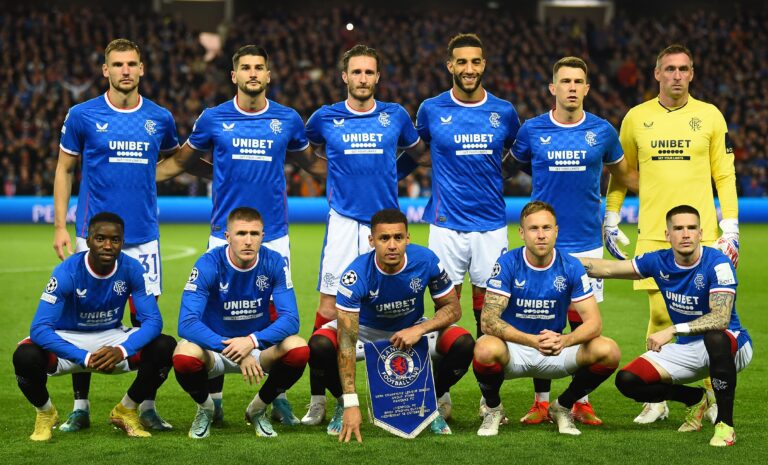 Is it OK to be angry after a 4-1 win, especially when our team played so well?
Well, after gubbing Aberdeen I found that I was annoyed and angry, and I just wanted to bang my head against a nice thick wall. The reason is because the match confirmed everything I have been saying for ages. And it confirmed what I have long suspected. Gio is smart and he know exactly what he is doing.
Only when his job was on the line did he finally take off the handbrake….sorry the 50 ton anchor that he purposely slung around our teams neck for the last two months; and finally, against Aberdeen, he let our team play football. OK, it was only an SPFL team we were playing against, but what we said last week is only when you play this way regularly can you ever have a chance of doing that against the very best.
So, it was only after we have been unceremoniously thumped out of the Champions League, with one meaningless match left to complete, did Gio suddenly grow a pair, and let the team show their passion and aggression. And finally, weeks after we were calling for Sands to be kept away from the back line and put in midfield (yep we were asking for this before he gave away his penalty against Napoli), did Gio think yeah, that might actually work.
We will never know what the team are thinking just now, but I think there might be a little bit of bitterness amongst our team that Gio did not give them a chance in the Champions League, and now we have only one match left. So, is there any point busting a gut to win against Ajax on Tuesday?
The only difference is it might help our coefficient a little.
And guess what, miraculously Rangers still managed this year to rack up the highest point total amongst all the Scottish representatives this year. This is thanks to our earlier wins in the qualifying rounds
Below is the Scotland Coefficient table from the website https://www.football-coefficient.eu/country/23-scotland/, it is well worth reading.
But the problem is Scotland's pathetic total of 3.5 this year, and the 7.9 total we gathered last year is way below the points being gathered by most of the countries below us, and they are now catching up fast.
Yep, even after getting all the way to the Europa League final, the absolutely terrible performances by the rest of the Scottish teams means we will soon lose that automatic Champions League slot.
And unless some of other teams in the SPFL can start winning, being at the top table, the Champions League, will once again be something that we can only dream about. So, a win against Ajax on Tuesday will be meaningless for us this year.  We are already out of Europe, but it just might be very important in two years' time.
So, in my view it's a game we have to win, and it's also a chance for Rangers to finally show what we can really do. I think our team deserve it, and Gio should not take handicap them by forcing them to walk, when we know very well that this is a team that can run.
Let's just get in their faces, and finally show we are better than any of the Dutch teams.