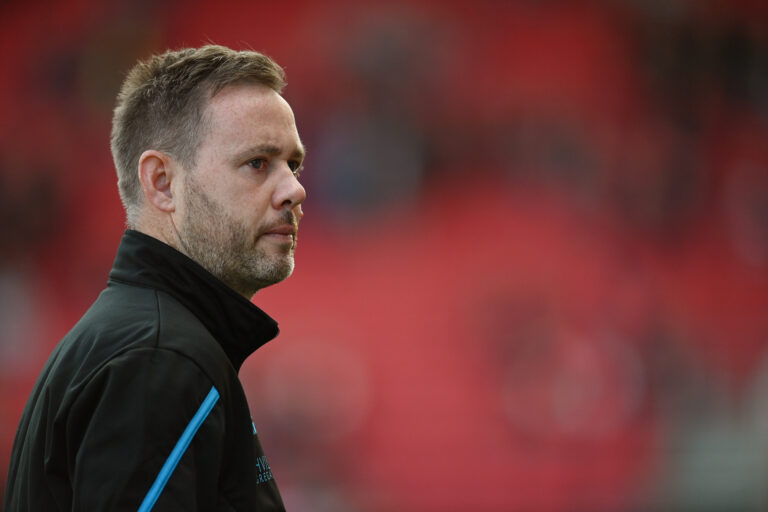 Michael Beale, hot property at the moment, has failed to douse the speculation over Rangers by only saying the media should be careful what they talk about, after he was quizzed on links to Ibrox.
The former coach, an extremely popular member of Steven Gerrard's outgone team, was credited, eventually, with the majority of Rangers' success during his time in the north along with the Liverpool icon, but was well received when it was his time to move on.
And his staggering start to life with QPR in the management hot seat has set tongues wagging and got attention focused on him.
On the Wolves job, he said he had no right to speak about that because there hadn't been any contact, which in itself fails to douse speculation linking him with Molineux, but on Rangers he went into a little more detail:
No sign of 'not interested', despite earlier in the same conference he confirmed he's very happy at Loftus Road.
No, Beale is, in the view of many Rangers observers, destined to come back to Ibrox in the hot seat.
Not necessarily to replace Giovanni van Bronckhorst, you understand, just in the future, whenever it may be.
Meanwhile, some media are spinning his answer as pouring cold water over Rangers, only because he didn't actually say 'yes' – what did the punters expect him to say, 'yes, I want the Rangers job' while he's still got work to do for Les Ferdinand and co?
No, of course not – but his lack of actually rejecting the Rangers story speaks volumes about his future intentions and the fact he does see his destiny as rejoining Rangers at some point in his managerial career.
In fairness, he's already said that anyway and there are few Rangers fans who wouldn't want him back given his clear talent.