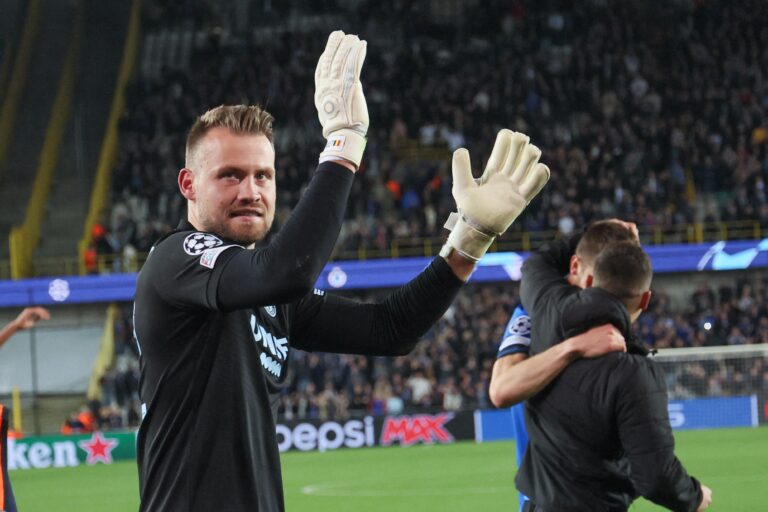 Today's result for Celtic demonstrated very little. Rangers, after all, demolished the third-placed side St Mirren only last week, fans thinking it meant Fashion Sakala was good enough to face Liverpool and do damage. In his defence, he wasn't the worst offender v Jurgen Klopp's men.
But Celtic and Rangers' European results highlight exactly what Jim Goodwin said a few weeks ago:
Now you know how we feel.
Rangers and Celtic pummelling Hibs, Hearts, Utd and St Mirren then themselves getting destroyed by the European elite gives us a taste of what the diddy sides in the SPL go through every time they meet us, and how useless this makes the SPL in preparation for facing the best Europe has to offer.
It also shows how utterly average the Europa League actually is, that Rangers could get to the final (punching well above our weight, true, and playing some aggressive football) ahead of luminaries like Leipzig, West Ham, Barcelona, Dortmund etc etc.
It was no preparation and was little more than facing Celtic every midweek – that's the standard in that competition.
But UCL?
How does crushing Hibs 6-1 or demolishing Hearts by 4 help either Rangers or Celtic in the top competition?
It's a bizarre gulf, a paradox – that we roll over domestic sides week in week out but it in no way readies us for taking on Ajax or Napoli.
Meanwhile, the Belgian Jupiler League, miles better than our own and replete with at least five top class European quality teams, gave Club Brugge a grounding on which to perform at the top level – every week they face a very decent side domestically, and this quality prepares them for the step up to the UCL.
They had to be better to do well in their own league before they had a hope of challenging in the UCL, and now they are.
But Rangers and Celtic? The next best might as well be in the Championship, because the reality is the Championship and up to third place in the SPL more or less blend together for quality.
And that is no prep for the UCL.
It is no wonder Rangers and Celtic are being turned over by Europe's best when they're doing the equivalent domestically of a father beating his 5-year old son in the garden at penalties.
And that's the way it will stay until the day we break out of this unfit league.