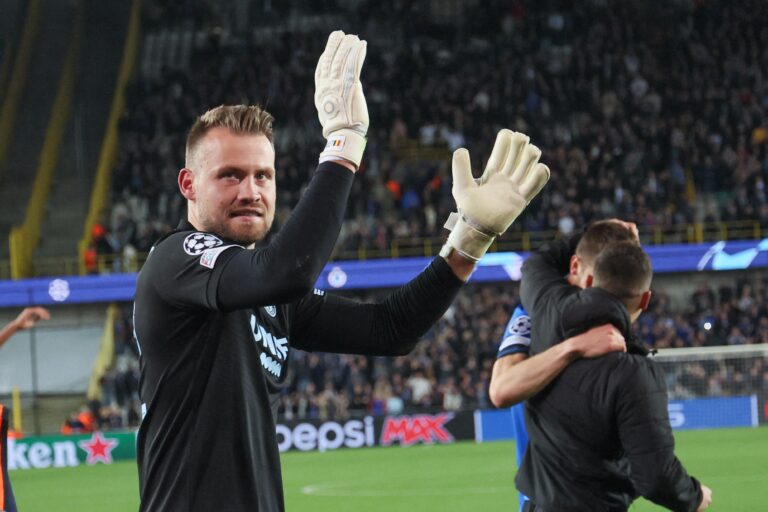 So punters are looking at pot 4 side Club Brugge results in the UCL, how they sit stunningly on top of a table which contains Atletico, Porto and Leverkusen, having conceded zero goals and scored 4.
This is being used as fuel to attack Rangers – after all, a fellow pot four side 'worth about the same as Rangers' is doing infinitely better than our team therefore let's use that as a stick to beat the club with and justify the criticism.
We can see the logic – we're not so blind as to not see why fans view the Belgians' performance as a reason why Rangers should be much, much better.
But there's a number of elements being ignored in favour of bashing for the sake of it.
Firstly, Brugge have a pile of world class players. Not just the brilliant Andy Skov Olsen (who we tried so hard to get but he clearly made the right choice going to Belgium) but others too, particularly Lang, Vanaken, Yaremchuk and Buchanan.
These guys are all worth a market value of between £50M-£100M on a bad day. They're actually more like £150M+.
The second point is Belgian football is very, VERY good. A country which produces Hazard, De Bruyne, Witsel, and Lukaku is not to be taken lightly and its domestic league is extremely underrated. Anderlecht, Liege, Antwerp, Genk, USG and indeed Brugges to name only 6 is a much, MUCH stronger table than many give it credit for.
Thirdly, the other three in that group, Porto (third), Atletico (5th) and Bayer (second bottom) are ALL having completely horrible seasons in their leagues (and in Europe) – a perfect storm for an excellent side like Brugge (who spent £35M in the summer btw) to make their mark at this level.
They are doing a 'Frankfurt' – abandoning their domestic league (they're third) and putting all their eggs in the UCL basket. And it's working.
As for Rangers? We're a million miles off their level, but so is the majority of the UCL at the moment.
They really aren't a valid comparison.