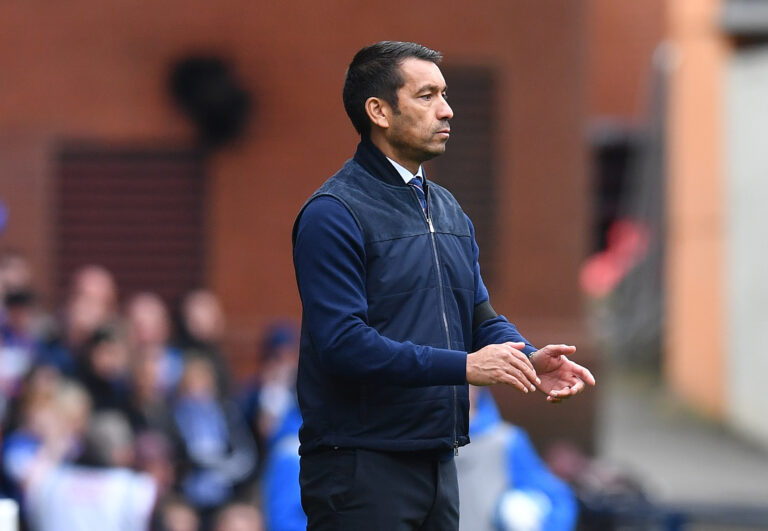 With an international break coming up it probably comes at absolutely the most 'perfect' time for Giovanni van Bronckhorst because our beleaguered manager needs a spell out of football, out of active competition to outright heal the shambolic state his squad is in.
Of course, a number of them will be away on international duty, but the manager himself needs a time out.
Rangers' form, the past month or so, if not longer, has been absolutely abysmal. Domestically we've been patchy at best, and PSV away and USG home aside, we've been dire in Europe as well.
A break from it all, a chance to gather ourselves and reconfigure things is frankly the most welcome break.
Of course we'll miss the Famous, we always do – but we'd rather they take all the time they need to figure this malaise out than keep on playing, or should that be stumbling, from one match to the next.
The magic touch of Europe last season is a distant memory, albeit it was based exclusively on Ibrox form rather than good results on our travels (we won a single match away from home in Europe last season), and even the marginal SPL winning level improvement under Gio compared with Gerrard last season is now completely irrelevant.
That we struggled horribly to overcome a diabolical Dundee Utd who, by the end, actually looked more like equalising than we did to extend our lead, says it all for where we are.
So this break is timely as hell.
We really, really hope Gio and the team look into morale, tactics, and selections and seriously consider some changes to refresh the ailing squad and performances, because while it's early in the season, the October and November period can often be pivotal to the title.
Over to you sir.