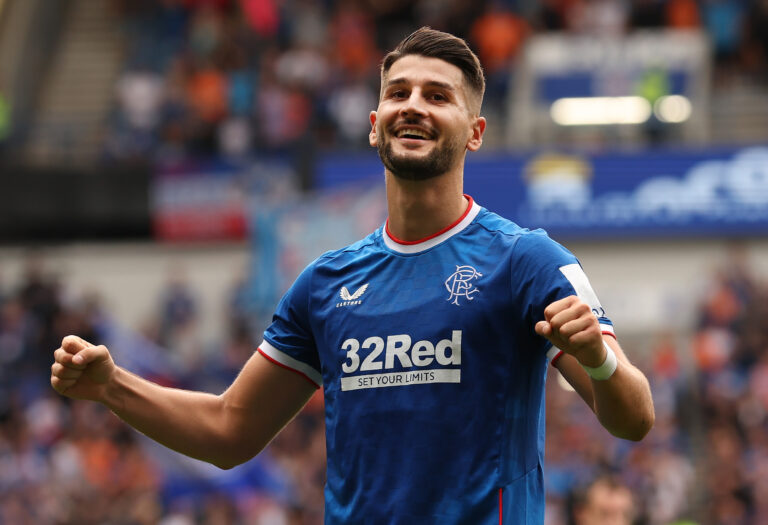 It definitely feels like far longer than a week since we last watched a Rangers match. In truth, it feels like about three times that, partly of course, due to what was a long, tough weekend for many, but also because we've all tried to wipe our last two performances from our memories, with good reason.
Tonight though, Champions League theme or not, battle re-commences and in truth, nobody is quite sure what to expect from us? We may be completely blown away by the Serie A league leaders, but then again, we could just as easily produce a phenomenal performance and earn a well-deserved 3-points. Not sure about you, but I prefer option B, and here's why I think it might just come to fruition this evening. You can see how the bookies are rating both teams chances, ahead of this much anticipated match as there are always football odds comparison sites ready to predict what the outcome will be.  
In the absence of any UK football last weekend, I took the opportunity to watch Napoli on Saturday afternoon and to be honest, they weren't brilliant. Sure, they got a late winner which will do their confidence no harm, but in truth, they could have easily lost the game and looked a bit toothless in front of goal. Due in no small part to the injury of their main striker Victor Osimhen, make no doubt about it, the Nigerian's absence is a major result from a Rangers point of view.
Rather than focusing on what Napoli may be lacking though, let's look at things from a purely Rangers perspective. We'd like to think that those guys would have been really hurting off the back of that double header of misery last week and now each and every one of them has a point to prove. Both individually and at a team. Even if you're a Kamara or Morelos, perhaps with one eye on a move elsewhere, with the eyes of the watching world on this one, it's time for them to lick their wounds and show what they can do.
If we are to believe Gio's presser, Tavernier is now rested and recovered from his wee niggle, and we know what he can produce on he European stage. Borna and Kent were arguably 2 of our only pass marks in Amsterdam, neither of them tend to let us down on European nights. As we continue to discuss, SURELY we'll have worked on defending our box better and with Leon King waiting to pounce like a coiled spring, Sands and Goldson know their places are under threat. Likewise, Colak will be seeing Alfie returning to fitness and know he needs a big game to fend off El Buff.
Another crucial factor has to be the return of your friend and mine – Allan McGregor. That defence, you'd have to assume will be organised to within an inch of its life tonight and I think we'll see a completely different defensive performance than the horrors we've witnessed so far this season.
Of course, like any big European night, we'll need our fair share of luck too, VAR decisions going our way, some fortunate bounces of the ball, Gio not to pick Scott Wright etc, and with that there is absolutely no reason why we can't go out there and level up Group A tonight.
Kevin's prediction 1-0 Rangers, Colak on the scoresheet, assisted by Barisic. Marked improvement in organisation of defence, McGregor to pull off a wonder save as well.