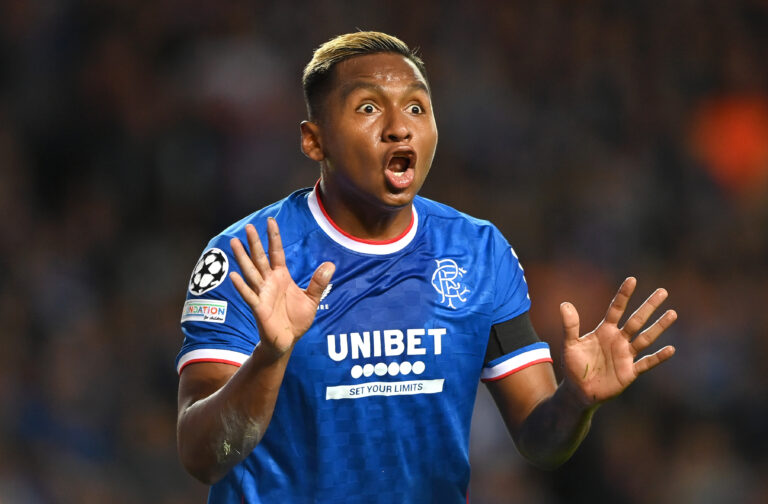 There's no question fans are absolutely battering the team and management after yet another bad loss in the Champions League.
Even at Ibrox, Rangers managed very little threat on Meret's goal and while there were some dangerous moments, overall the attack was toothless.
But of course, what fans are probably overlooking is our run to Seville glammed up our European record since returning to the SPL, a European record which, under Pedro Caixinha on our first match on the continent since being humiliated by Leipzig in a friendly during the Magic Hat days, only just got impressive in the last three years.
Steven Gerrard's maiden season at the European helm was a big step up FROM Pedro's debacle, but it still wasn't incredible.
We beat a host of mediocre teams in qualifying (in an admittedly incredible string of draws and wins) but the group stage only yielded a single win, against the unfancied Rapid Vienna, at Ibrox.
Every other result, with Gerrard having spent a fair few quid (£12M) that summer, was a loss or draw. We exited Europe.
But fans were thrilled with making the group stage because it was progress. We'd made it back to a credible European competition, and that was good enough.
Of course, fans started melting when results weren't great at that level, losses to Rapid and Spartak were seized upon as a disaster, and while the two draws with Villarreal were lauded, the side still found itself out of Europe at the end. And fans were outraged.
Today, we see ourselves in a similar boat – our long-awaited return to the UCL, which is a different planet to the UEL, and just like those first couple of seasons back in Europe, we're coming up short.
It's quite simply no disgrace.
We're out of our depth in the UCL this season, but if Rangers patterns of the past four years are to go by, if we are to make it back to the group stage next season, there will be some progress.
Just like our second season in the UEL, we actually qualified for the next stage and even ended up in the last 16. The progress was there. But it initially stuttered in 2017 and 2018.
And that's normal.
Fans should not be too hard on the team for these bad results – we have precedent for struggling on our return to European competitions for the first time in years, and this isn't a walk in the park – this is the Champions League. This is the big time.
We may have a few years at this level before we're back to producing a few wins here and there in the UCL.
Maybe go easy on the club till then.