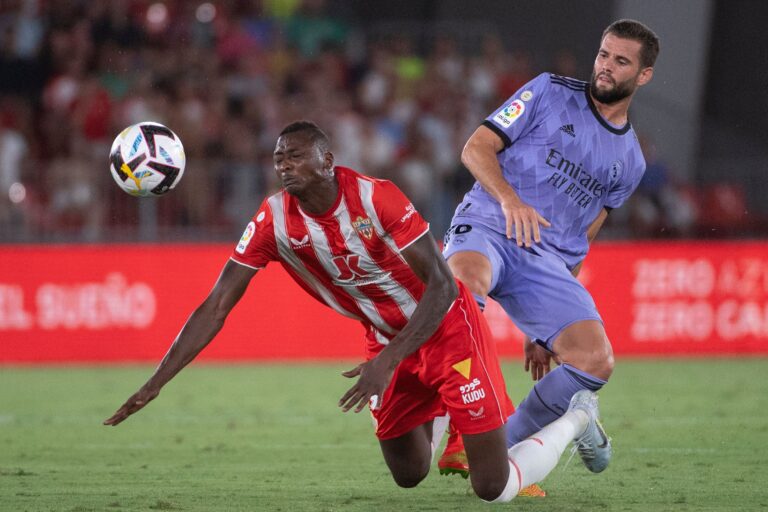 Speaking of former Rangers players and curses, Umar Sadiq's hugely-hyped move to Real Sociedad (it had looked like being Villarreal) has gone sour after the massive Nigerian tore his ACL on only his third appearance since signing for €20M and is now likely to be out for the season.
It really is a killer blow to the hitman and while we can't say we've dodged a bullet there (this is just damn luck) it really would have been typical Rangers to sign a big expensive striker and lose him for the season inside three matches.
We wish the Nigerian only the best, and equally wish it had turned out differently at Rangers – he and Gerrard had a massive personality clash and it wasn't to be, but his record at every club aside the Famous speaks for itself and while we'd not quite class him up there with Haaland, he's a top, top, top striker who was ready to truly prove himself in Spain's top flight.
Indeed, he'd already scored a goal inside his first two LaLiga appearances for Sociedad giving him a one in two rate already for his new club, having staggering three in two for his old club Almeria at this level.
The boy can score even at the highest tiers of football.
But sadly for him, and his new club, he's set to have a spell out of football.
5 appearances, 3 goals. And now ruled out.
A shame.