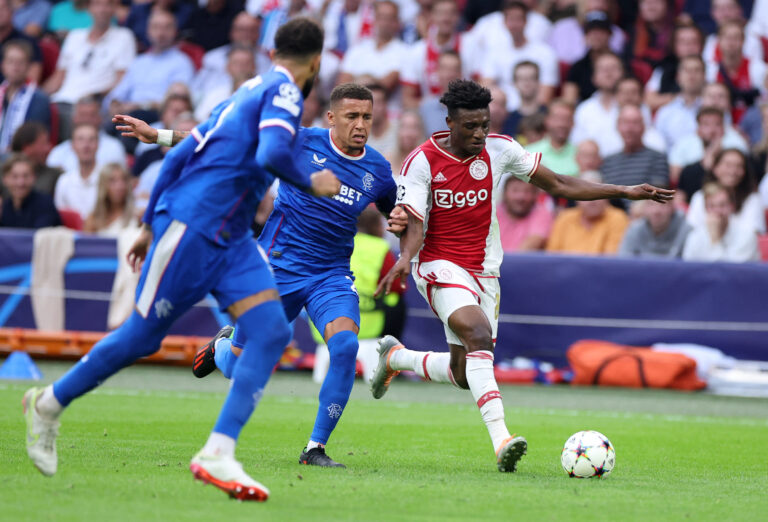 If there is one thing we completely agree with Gio on, which most fans seem to be obvious to, it's the following quote:
This is, of course, contrary to those supporters who keep churning out the line about us beating Dortmund and Leipzig last year, which apparently makes us instant world beaters who should frankly win the Champions League.
Even Ibrox Noise's own Derek agrees with the majority on this, and while we take his point entirely about how Gio's own style seems to have been dulled and he's stopped doing the things which worked so well last season in Europe, there's a shocking amount to say for the upgrade in quality we're facing here.
Anyone who thinks beating Dortmund and Leipzig in the UEL prepares you for the rigours of the Champions League might want to look at Frankfurt, who lost at home on the opening day of the UCL, having beaten Barca last season and of course ourselves.
Did beating the mighty Barca in the UEL help them on the opening day of the UCL? No, they were dispatched easily by the Portuguese side Sporting. But that opening day experience clearly helped them, and tonight they overcame Marseille in France.
This is what Rangers MUST draw on. We now have a full match of experience at this level, and even a draw tomorrow night would be a sign of progress and learning.
We were given a lesson in naivety last week – we must take it on the chin and use it tomorrow in our favour.
A win against Napoli would completely change the recently-difficult picture for Rangers and Gio.
And we'd love to see it.