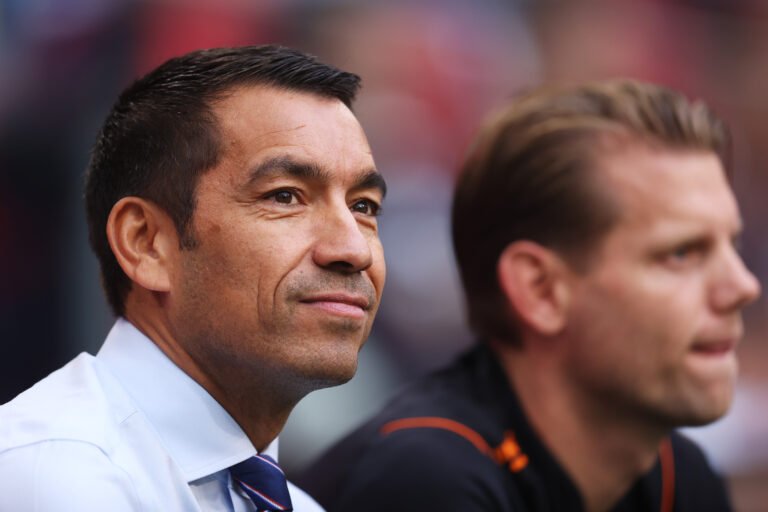 Tomorrow Rangers welcome Napoli to Ibrox, but as all know we all have very serious doubts about how Gio is going to set up the team.
After so many good years in Europe we know how good this Rangers team can be, and with just careful changes here and there they can compete against anybody.
But, sadly, in the last game Gio completely froze.
It is just a guess, but my feeling is he perhaps remembered what playing in the Champions League is like, and he used his experience to project his fears onto the players, and God did it work. They froze like ice cubes, and they had the speed to match.
Anyway, normally I spend ages looking at our opponents and I note where we need to be very careful and what we can do to upset their play, but being honest if we play like we have in the last two matches there is no point in doing a tactical analysis.
In fact, there is just one thing we can do as a team and I can 100% guarantee that Rangers will play far better than last week.
The secret is we need Connor Goldson to learn how to jump UPWARDS for the ball in the box.
Yep it's that simple. Because, if he squats down just one more time to what looks like to some to be a deliberate attempt to avoid the ball, and he gives Napoli a free shot at goal, then I will be 100% done with him. Especially since we all know that he does know how to jump for the ball, because he used to do that very well in the opponent's box.
So, the tactics (and this is not me being snarky – this is me being brutally honest) is for the back line to practice jumping UPWARDS for high balls. And for the fans to let Goldson know that jumping is not the same thing as squatting down just as the ball comes over his head, especially when there are opponents nearby.
And to back this up, there are statistics that prove that opponents score fewer goals when defenders jump for high balls. Amazing isn't it?
It is even more amazing that I'm writing this….
What is annoying for me is that after looking carefully at Rangers and Ajax, our bad start did not need to have happened, if we had set ourselves up properly.
Yes Ajax are a good team, but they are certainly no better than many of the teams we put to the sword in the last few years, and their tactics leave them (like Liverpool) incredibly open at the back.
But we are not playing Liverpool, or Ajax. Our next opponents are Napoli, who are a fantastic team on the break.
Our advantage was we do not set ourselves up like Liverpool, and we were not so open at the back when we played with a proper back four. But just now with Goldson's habit of squatting down (to tie his shoe lace?) when a ball comes over, and no other recognised central defender able to play (is it time for the King?), we need to start our defensive line further up the field, and limit the number of times Napoli go forward. That means our players might have to run a lot when they do not have the ball.
Yep, I know that is asking a lot from Kamara….
Though many would argue against it, I would move Sands out of the penalty box (he is a midfielder and is not comfortable in the back line), and give his position to aforementioned Leon King.
We also have to put together our strongest midfield and that means dropping Davis, because being honest Davis does not have the speed or the endurance to handle Napoli's front line. If Kamara plays (which he probably will) he has to bring his A-game, and he needs to stop passing the ball sideways, every time he sees the opponent's penalty box. He has to take some responsibility on himself, and actually take a shot. Which he did to such great effect v Leipzig.
The bottom line is if we play scared there is zero chance to go any further. So, we have to go all out, just as Celtic did, and hope the luck falls our way.
Gio, we sincerely hope you get this one right.
And we sincerely hope our players give their all.