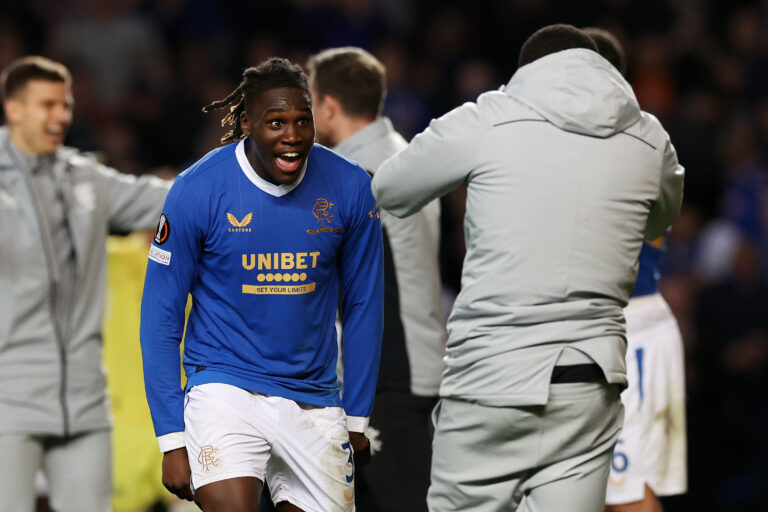 My guess is a lot of you out there have already looked. So, this is hardly news, but we just want to put it on the record yep Rangers are now the best in the Europa League in player stats.
Right at top, and all tied at 1200 points we have Tav, McGregor and Goldson.
Braga then get a player at 4th, and the top Frankfurt player is Trapp at 5.
At 6th place we have Bassey, Kent is 8th with 1023 points, and Lundstram and Aribo are 10th and 11th.
So, that means Rangers have a whopping 7 players in the top 11 slots. Frankfurt have just 2.
As we said, stats don't tell you everything.
We would also place Ryan Jack up there for his ability to read the game so well, but there is no category for mind-reading.
In short, Rangers players are justifiably the cream of the UEL.
Let's hope we show it once more on the 18th…