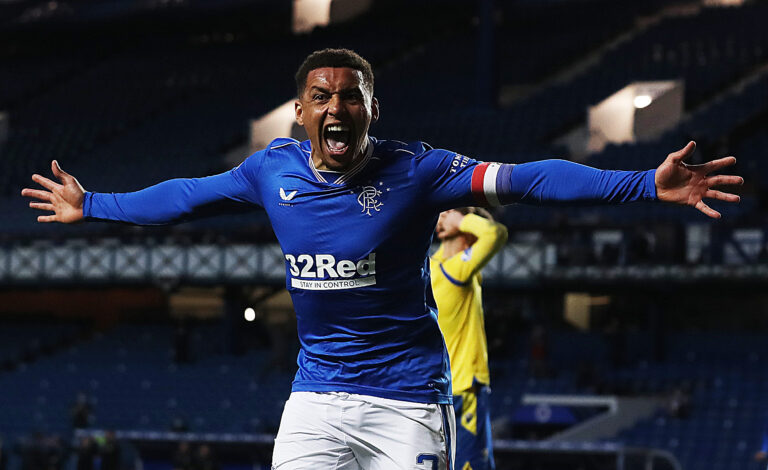 When Steven Gerrard took over at Ibrox, one of the first acts he carried out was, admittedly, not overly popular, in making temporary captain James Tavernier permanent wearer of the armband.
Ever since then, while a minority of fans are happy with the RB as the leader, the majority have been pretty underwhelmed by his performance.
Not as a player, you understand, but as a captain – not being especially vocal, not being the kind of Richard Gough or Barry Ferguson that will take a match by the scruff of the neck and turn a losing situation into a winning one.
Look at Gerrard himself, Liverpool captain in the CL final of 2005 – 3-0 down at half time and being destroyed by Milan, he dragged his side back up and they won an impossible comeback.
At half time v Celtic, there was little evidence of the captain being the leader and bringing it back.
Instead it was Ryan Jack who led the side in that second half, a titan's performance, and he was the one to come out at full time and face the media.
Now, this is not necessarily yelling for Jack as captain, albeit many fans would want that – this is more about a new era at Ibrox, following the Warby and Gerrard ones, and maybe it IS time for a new leader on the pitch.
Dick Advocaat had no airs or graces about removing the armband from Lorenzo Amoruso, and while the Italian remains bitter to this day about that, it was the right call and what's right for the team is right for the club – Barry Ferguson was a superior leader.
Tavernier has never disgraced this club – let's be clear.
He's made errors and mistakes but never done anything to shame the club. Unless you want to count 'not facing the media' after a disastrous result.
But this is about a new manager and era at the club, and maybe it is time to hand the baton on over to someone else, someone who's more at ease with the role.
Tavernier isn't a natural captain, he doesn't lead, and if we're honest our last two permanent captains have both been quiet men and not obvious stormtroopers.
Maybe it's time the captain was a bigger personality.
Food for thought.