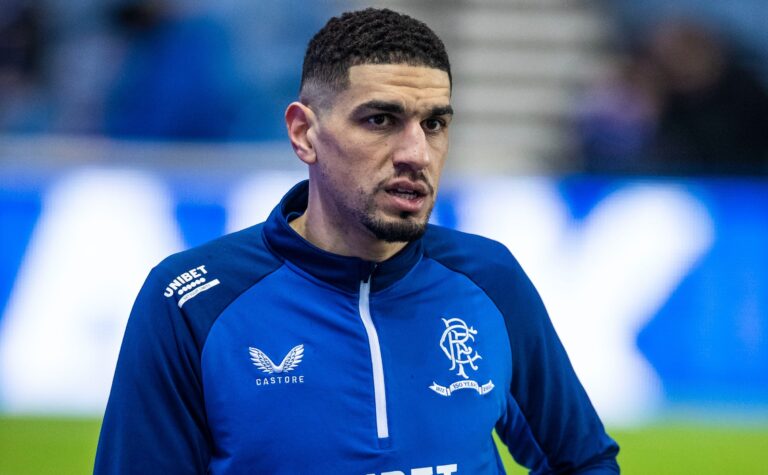 Leon Balogun's latest injury summed up his Rangers career. Top defender but can rarely go a month without being injured in our colours.
Rangers lost their way for a good 30+ minutes after losing the Nigerian, but did grapple our way into the match again and deserved the 3 points, but his early exit on only 14 minutes highlights the dearth of quality at the rearguard and how costly that could be against much better sides than Shaun Maloney's hapless outfit.
Connor Goldson, for all the criticism and negativity he attracts, is consistently available and never injured. And he's the only stopper we have who can boast this.
Filip Helander is still weeks away from a full recovery, Balogun is likely out for a while again, Jack Simpson is miles off good enough, Leon King is too green, and Niko Katic himself has had injury troubles whilst also obviously being away on loan. Calvin Bassey just isn't good enough at CB.
Goldson is the only one we can consistently rely on and trust to deliver, even if he's not everyone's cup of tea.
Where does this leave the club?
We feel like a broken record, going on about the defence, but the reality is we're so desperately short of reliable quality there that it could cost us more than a few goals.
56 is going to be testing, and the run-in this season tight. Any weakness will be a killer, and having a frail backline is a stark example of one.
Which is why so many fans are frustrated and asking why we didn't just spend the £500K on Souttar, or the £2M on Doehki.
We understand that frustration, we're definitely not in a good place at the back, albeit everywhere else on the pitch is very strong indeed.
Just short of perfection we suppose.